Main content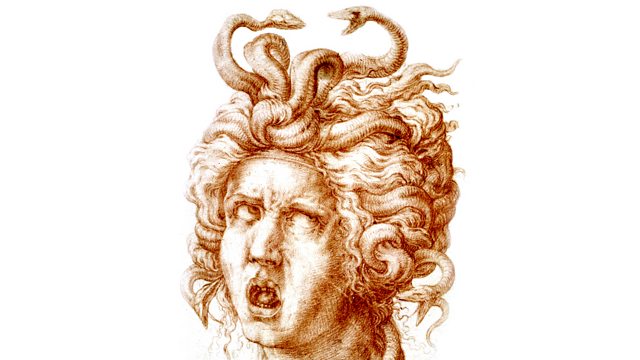 The Ugly Renaissance, Cate Blanchett, Mira Schendel, Maxim Leo
Presented by Samira Ahmed. With Cate Blanchett on her role in Blue Jasmine, the work of artist Mira Schendel, Maxim Leo on life in East Germany, and a debate on the Renaissance.
Cate Blanchett takes the lead in Woody Allen's latest offering 'Blue Jasmine', portrait of
a wealthy New York socialite's decline into alcohol, lies and self-deception. Blanchett joins Samira to discuss her preparation for the role.
As the late Brazilian artist Mira Schendel gets a first major retrospective at London's Tate Modern, Samira talks to art critic Joanne Harwood about this intellectual European woman who has iconic status in Sao Paulo but remains relatively unknown outside South America.
Maxim Leo was 19 and living in East Berlin when the Wall came down in 1989. Both of his grandfathers had been prominent Communists but in his new memoir Red Love he finds that that meant very different things in each case. He joins Samira to discuss the compromises involved in living in the DDR.
And did the great works of Donatello, Fra Filippo Lippi, and Michelangelo spring into being despite the social and political conditions of the times, or rather because of them? Renaissance scholar Alexander Lee argues we view the Renaissance through rose-tinted glasses. He joins Samira along with John Gallagher of Cambridge University and Radio 3 New Generation Thinker, and Sarah Dunant whose novels include 'Blood and Beauty' about the Borgias.
Produced by Luke Mulhall.
Chapters
Cate Blanchett

Actress Cate Blanchett discusses her role in Woody Allen's latest film, Blue Jasmine

Duration: 08:10

The Ugly Renaissance

A discussion about the dark sides of the Renaissance

Duration: 16:56

Maxim Leo

Maxim Leo on his new memoir, Red Love, and the compromises involved in living in the DDR

Duration: 12:39

Mira Schendel

Art critic Joanne Harwood reviews Tate Modern's retrospective of Mira Schendel

Duration: 06:44

Blue Jasmine

Blue Jasmine is released in UK cinemas on Friday 27 September 2013, certificate 12A.

Red Love

Red Love: The Story of an East German Family by Maxim Leo is published by Pushkin Press.

The Ugly Renaissance

The Ugly Renaissance by Alexander Lee is published by Hutchinson.

Credits

| Role | Contributor |
| --- | --- |
| Presenter | Samira Ahmed |
| Interviewed Guest | Cate Blanchett |
| Interviewed Guest | Maxim Leo |
| Interviewed Guest | Joanne Harwood |
| Interviewed Guest | Alexander Lee |
| Interviewed Guest | John Gallagher |
| Interviewed Guest | Sarah Dunant |
| Producer | Luke Mulhall |