Main content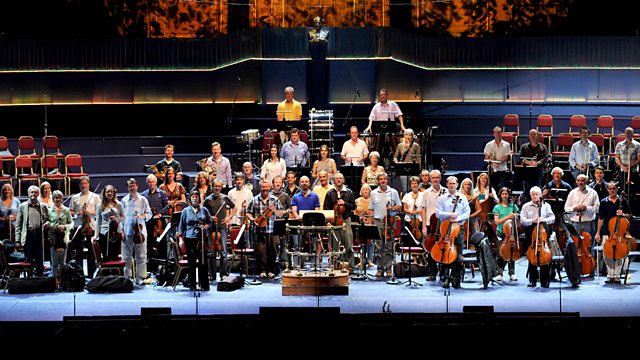 26/09/2013
The BBC CO performs in China. Music by Chadwick, Converse, Sibelius, Faure, Gounod, Delibes, Arnold, Verdi, Dvorak, Saint-Saens and Liszt. Plus works by Carwithen and Braunfels.
Katie Derham presents highlights from the BBC Concert Orchestra's China tour, recorded last month at the National Centre for Performing Arts in Beijing. Following this week's themes there's also American music and film music celebrating the BBC's Sound of Cinema season.
Chadwick: Adonais - Elegiac Overture
Converse: Festival of Pan, Op 9
BBC Concert Orchestra, conductor Keith Lockhart
Sibelius: Finlandia
Faure: Elegie
Gounod: Romeo et Juliette - 'Je veux vivre' (Juliette)
Delibes: Les Filles de Cadix
Arnold: English Dances Set 1
Verdi: Rigoletto - 'Caro nome' (Gilda)
Dvorak: Rusalka - 'Song to the Moon' (Rusalka)
Andrew Lloyd Webber: Music of the Night (The Phantom of the Opera)
Saint-Saens: The Swan (Carnival of the Animals)
Liszt: Hungarian Rhapsody No 2
Julian Lloyd Webber (cello), Valentina Nafornita (soprano)
BBC Concert Orchestra, conductor Barry Wordsworth
Doreen Carwithen, arr Philip Lane: Travel Royal Suite
BBC Concert Orchestra, conductor Gavin Sutherland
Braunfels: Piano Concerto
Victor Sangiorgio (piano)
BBC Concert Orchestra, conductor Johannes Wildner.