Main content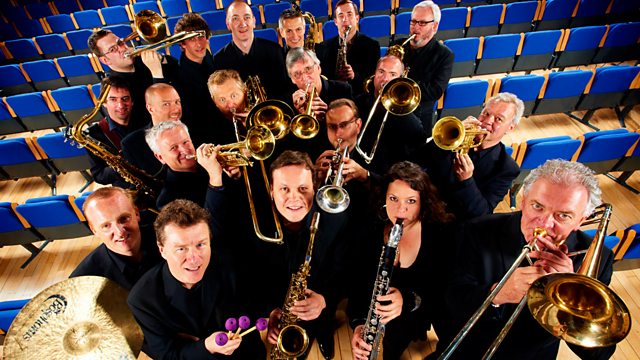 Goodbye!
Clare Teal presents the final edition of Radio 2's showcase for big band sounds, featuring the BBC Big Band performing music written especially for it over the show's 34-year run.
This week in 1979 Radio 2 launched a new programme designed to feature the best in big band sounds. Featuring the BBC Big Band - in those days part of the BBC Radio Orchestra - Big Band Special was originally intended to run for just 12 weeks. 34 years later Clare Teal brings the curtain down on one of Radio 2's most enduring series with a session from the band and conductor Jiggs Whigham featuring music written for Big Band Special. These include Steve Gray's arrangements of Cocktails for Two (featuring guest singer Ian Shaw) and There is no Greater Love as well as Peter Cook and Dudley Moore's Goodbye. Also featured is the Patrick Williams composition (and original Big Band Special theme tune) One For My Three and Ralph Dollimore's exciting version of Bali Hai that was performed in the very first episode back in September 1979.
During the past 34 years the BBC Big Band has built an unparalleled reputation for its expertise in performing every style of big band music from the past 8 decades. From the pioneering sounds of Fletcher Henderson and Jimmie Lunceford, through the glory days of the swing era to the great jazz writers of today the BBC Big Band has done so much to bring all of this music to an ever appreciative audience.
As well as studio sessions Big Band Special has featured the BBC Big Band in concert with some of the greatest names in jazz. These have included Ray Charles, George Benson, Tony Bennett, Dr. John, Van Morrison, Patti Austin, Clark Terry, Lalo Schifrin and George Shearing - not bad for what started out as a 12 week run.......
Peter Cook & Dudley Moore