Main content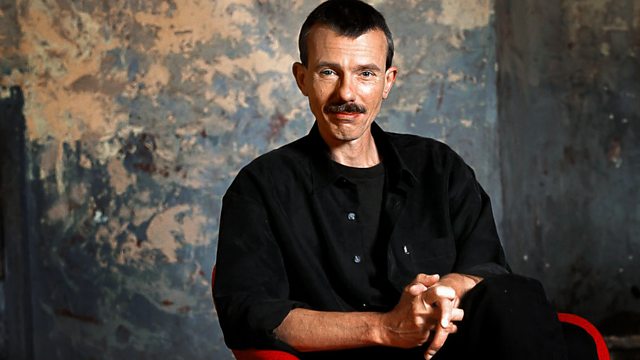 26/09/2013
Jonathan Swain presents the Atrium String Quartet in a programme of Arensky, Shostakovich and Beethoven performed in Pully in 2011.
Jonathan Swain presents The Atrium String Quartet in a programme of Arensky, Shostakovich and Beethoven recorded in Pully in 2011
12:31 AM
Arensky, Anton Stepanovich [1861-1906]
Quartet no. 2 (Op.35) in A minor
Atrium Quartet
12:58 AM
Shostakovich, Dmitri [1906-1975]
Quartet for strings no. 3 (Op.73) inF major
Atrium Quartet
1:30 AM
Beethoven, Ludwig van [1770 -1827]
Quartet for strings (Op.132) in A minor
Atrium Quartet
2:11 AM
Say, Fazil [b.1970]
Presto from String Quartet no 1 op 29 'Divorce'
Atrium Quartet
2:15 AM
Naumann, Johann Gottlieb (1741-1801)
Harpsichord Concerto in B flat major (C.1137)
Gerald Hambitzer (harpsichord), Concerto Köln
2:31 AM
Chopin, Fryderyk [1810-1849]
Concerto for piano and orchestra no. 2 (Op.21) in F minor
Nelson Goerner (piano), National Polish Radio Symphony Orchestra, Jacek Kaspszyk (conductor)
3:04 AM
Beethoven, Ludwig van (1770-1827)
Sonata for Violin and Piano No.9 in A major 'Kreutzer' (Op.47)
Mats Zetterqvist (violin), Mats Widlund (piano)
3:37 AM
Górecki, Henryk Mikolaj (1933-2010)
Totus tuus (Op.60)
Jutland Chamber Choir, Mogens Dahl (director)
3:47 AM
Lucic, Franjo von (1889-1972)
Elegy
Ljerka Ocic (organ of the Basilica of the Sacred Heart of Jesus in Zagreb)
3:55 AM
Bacewicz, Grazyna (1909-1969)
Suite for chamber orchestra
Polish Radio Symphony Orchestra, Jan Krenz (conductor)
4:03 AM
Weber, Carl Maria von (1786-1826) (arr.unknown)
Concertino for oboe and wind ensemble in C major (arr. for trumpet)
Geoffrey Payne (trumpet), Melbourne Symphony Orchestra, Michael Halasz (conductor)
4:11 AM
Mendelssohn, Felix (1809-1847)
Fantasy on an Irish song 'The Last Rose of Summer' (Op.15)
Sylviane Deferne (piano)
4:20 AM
Corelli, Arcangelo (1653-1713)
Concerto Grosso in F major (Op.6 No.9)
The King's Consort, Robert King (director)
4:31 AM
Svendsen, Johan (1840-1911)
Norwegian artists' carnival (Op.14)
Norwegian Radio Orchestra, Ari Rasilainen (conductor)
4:38 AM
Schumann, Robert (1810-1856)
Arabesque in C major (Op.18)
Angela Cheng (piano)
4:45 AM
Mozart, Wolfgang Amadeus (1756-1791)
Constanze's aria: 'Martern aller Arten' - from 'Die Entführung aus dem Serail', Act 2
Cyndia Sieden (soprano), Prima La Musica, Dirk Vermeulen (conductor)
4:55 AM
Telemann, Georg Philipp (1681-1767)
Sonata for recorder & basso continuo in D minor - from Essercizii Musici
Camerata Köln - Michael Schneider (recorder), Rainer Zipperling (cello); Sabine Bauer (harpsichord)
5:04 AM
Humperdinck, Engelbert (1854-1921)
Dream Pantomime - from Hansel and Gretel
Symphony Nova Scotia, Georg Tintner (conductor)
5:14 AM
Parry, Sir Charles Hubert Hastings [1848-1918]
Lord, let me know mine end (no.6 from Songs of farewell for mixed voices)
Gabrieli Consort, Paul McCreesh (director)
5:25 AM
Wirén, Dag (1905-1986)
Violin Sonatina (1939)
Arve Tellefsen (violin), Lucia Negro (piano)
5:36 AM
Grieg, Edvard (1843-1907)
Triumphal March from 'Sigurd Jorsalfar'
Danish Radio Concert Orchestra, Roman Zeilinger (conductor)
5:46 AM
Schubert, Franz (1797-1828)
Fantasy for piano in C 'Wandererfantasie' (D.760)
Paul Lewis (piano)
6:08 AM
Bach, Johann Sebastian (1685-1750)
Brandenburg Concerto No.5 in D major (BWV.1050)
Lars-Ulrik Mortensen (harpsichord) Ensemble 415.