Main content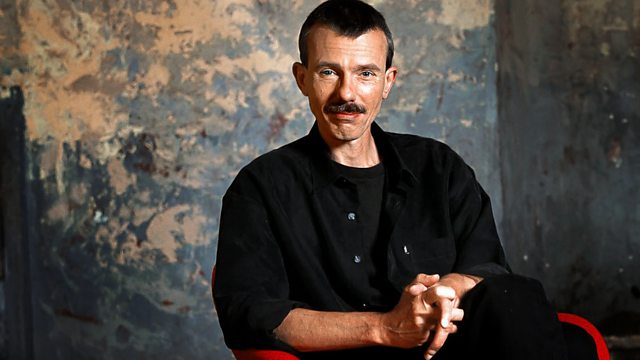 25/09/2013
Jonathan Swain presents Attilio Ariosti's opera La fede ne' tradimenti.
Jonathan Swain presents Attilio Ariosti's opera La fede ne' tradimenti
12:32 AM
Ariosti, Attilio [1666-1729]
La fede ne' tradimenti (Fathfulness amid Betrayal)
Håvard Stensvold (bass) (Garzia (King of Navarre)); Roberta Invernizzi (soprano) Anagilda (sister of the King of Navarre); Marianne Beate Kielland (mezzo soprano) (Fernando (Prince of Castille)); Lucia Cirillo (soprano) (Elvira (sister of Fernando)), Europa Galante (orchestra) and Fabio Biondi (director)
3:05 AM
Brahms, Johannes [1833-1897]
Sonata for violin and piano no. 1 (Op. 78) in G major
Vilde Frang Bjærke (violin), Jens Elvekjaer (piano)
3:31 AM
Buus, Jacques [c.1500-1565]
Ricercare
Amsterdam Loeki Stardust Quartet
3:38 AM
Mozart, Wolfgang Amadeus (1756-1791)
Overture ? from Der Schauspieldirektor, Singspiel in 1 act (K.486)
Bergen Philharmonic Orchestra, Ivor Bolton (conductor)
3:44 AM
Bach, Johann Sebastian (1685-1750)
Concerto in D minor for 2 violins, strings and basso continuo (BWV.1043)
Nicolas Mazzoleni and Lidewij van der Voort (violins), European Union Baroque Orchestra, Roy Goodman (director)
4:00 AM
Wolf, Hugo [1860-1903]
Italian serenade for string quartet
Bartok Quartet
4:07 AM
Schubert, Franz (1797-1828)
Gesang der Geistern über den Wassern, Op.167
Estonian National Male Choir, Estonian National Symphony Orchestra, Juri Alperten (director)
4:17 AM
Baltzar, Thomas (1630-1663)
Divisions on 'John Come Kiss Me Now'
Elizabeth Wallfisch (baroque violin), Rosanne Hunt (cello), Linda Kent (harpsichord)
4:23 AM
Grieg, Edvard (1843-1907)
Symphonic dance no.2 (Allegro grazioso) (Op.64 No.2)
Norwegian Radio Orchestra, Ingar Bergby (conductor)
4:29 AM
Corelli, Arcangelo (1653-1713)
Concerto Grosso in D (Op.6 No.4)
Europa Galante, Fabio Biondi (violin/director)
4:40 AM
Byrd, William (c.1543-1623)
O Lord, how vain ? for voice and 4 viols
Emma Kirkby (soprano), The Rose Consort of Viols
4:47 AM
Kuula, Toivo (1883-1918)
Prelude and Fugue for orchestra (Op.10) (1909)
The Finnish Radio Symphony Orchestra, Pertti Pekkanen (conductor)
4:57 AM
Mozart, Wolfgang Amadeus [1756-1791]
Fantasia for piano in C minor (K.475)
Juho Pohjonen (piano)
5:09 AM
Beethoven, Ludwig van [1770 -1827]
Symphony no. 4 (Op.60) in B flat major
BBC Philharmonic, Gianandrea Noseda (conductor)
5:43 AM
Debussy, Claude [1862-1918]
L'isle joyeuse (1904)
Balázs Fülei (piano)
5:49 AM
Chopin, Fryderyk [1810-1849], arranged Lyadov
Nocturne in G minor (Op.15, No.3) arranged for 2 pianos
Dina Yoffe & Daniel Vaiman (pianos)
5:55 AM
Paderewski, Ignacy Jan (1860-1941) arranged by Stanislaw Wiechowicz
Selection from 6 Lieder (Op.18) arranged for choir
Polish Radio Chorus, Wlodzimierz Siedlik (conductor)
6:07 AM
Pokorný, Frantisek Xaver [(1729-1794)]
Concerto for Horn, Timpani and Strings in D major
Radek Baborák (french horn) Prague Chamber Orchestra, Antonin Hradil (conductor)
6:23 AM
Palestrina, Giovanni Pierluigi da [c.1525-1594]
Stabat Mater for 8 voices
Silvia Piccollo (soprano), Teresa Nesci (soprano), Marco Beasley (tenor), Furio Zanasi (bass), Paolo Crivellaro (organ), Alberto Rasi (viola da gamba), Theatrum Instrumentorum, Chorus of Swiss Radio, Lugano, Diego Fasolis (conductor).