Main content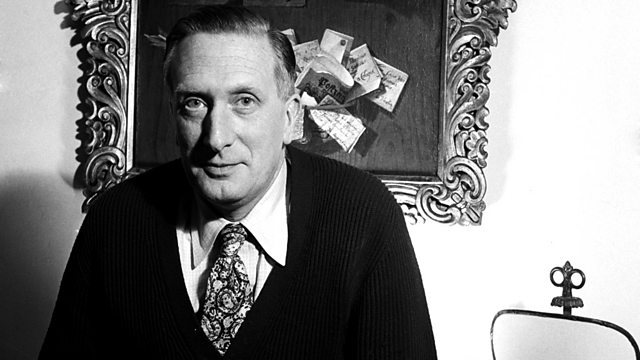 The Early British Sound Film: Bliss, Britten and Walton
Donald Macleod explores film music by Bliss and Walton, as well as the influence of Muir Matheson.
Donald Macleod celebrates a quintessentially British legacy of film music - from Vaughan Williams to Nitin Sawhney, via Walton, The Beatles, Nyman, Britten, John Dankworth, Malcolm Arnold, Elisabeth Lutyens, John Barry...and many more...
Thought film music was all about the glitz and glamour of Hollywood? Think again. Ever since the dawn of the sound film, some of the greatest film scores have been created on this side of the Atlantic - by composers who often juggled brilliant careers in the concert hall with the demands of writing for the silver screen.
This week, writer and film music expert David Huckvale joins Donald Macleod for a journey through more than eight decades of uniquely British film music - blending a host of the most iconic movie music of the 20th century (including "Scott of the Antarctic", "Henry V", "A Hard Day's Night" and "Dr No") with ghoulish treats from Hammer Horror, comic escapades from Ealing Studios, and genre-bending jazz, rock and electronic-influenced scores by John Barry, Michael Nyman and Nitin Sawhney.
Beginning with the grandees of the 20th century British concert hall - Vaughan Williams, Bliss and Walton - David Huckvale and Donald Macleod examine how they translated their unique musical gifts to the craft of writing for the movies, whilst exploring the unique collaboration between WH Auden, Benjamin Britten and John Grierson's GPO Film Unit in "Night Mail's" lesser-known, but no less remarkable, sibling: the social history documentary "Coal Face".
But there's plenty of opportunity to hear from many less well-known names whose genius was expressed on the big screen, with music by the two most prolific film composers of the mid 20th century - William Alwyn and Malcolm Arnold; the 'forgotten hero' of British film music, Oscar-winner Brian Easdale; and a celebration of Ealing Studios' composers, including John Ireland, Gerrard Schurmann and Benjamin Frankel.
As pop looms on the horizon in the 1960s, with new sounds from John Barry, The Beatles and even Cliff Richard (!), Donald and David take a spooky turn to explore how Hammer Horror catalysed uniquely a uniquely British avant-garde...with electronic experiments by Tristram Cary, and creepy atonal sounds from Elisabeth Lutyens and James Bernard.
Lastly, in the week's final episode, we explore the unique, exciting cross-fertilisation in British film music over the last few decades, with scores drawing equally from classical, jazz, rock and world music genres by Richard Rodney Bennett, Michael Nyman, Patrick Doyle and Nitin Sawhney.
---
In this first programme, Donald is joined in the studio by film music expert and writer David Huckvale to explore film works by two grandees of the British concert hall, Sirs Arthur Bliss and William Walton, and discuss the hugely important influence of the conductor and musical svengali James Muir Matheson.
Walter Leigh's pioneering score for the 1934 documentary "Song Of Ceylon" provides the backdrop to a unique complete performance of WH Auden and Benjamin Britten's score to the 1935 social history documentary "Coal Face" - a portrayal of the 1930s coal industry, complete with highly original sound effects and musical experiments. There's also space for one of the most popular and enduring examples of early British film music: Richard Addinsell's heartstring-tugging "Warsaw Concerto", and the programme ends with Walton's famous music to Laurence Olivier's wartime adaptation of Shakespeare's "Henry V".
.
More episodes
Previous
You are at the first episode