Main content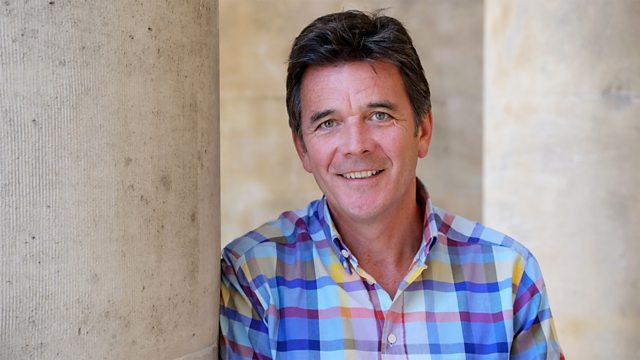 Parkinson's Disease, Breast cancer screening, Slimming pills, Sunscreens, Teeth
Dr Mark Porter goes on a weekly quest to demystify perplexing health issues.
Following Billy Connolly's announcement that he has signs of Parkinson's Disease, Inside Health reports from the World Congress of Neurology in Vienna where early diagnosis is top of the agenda.
Suncreams and Cancer. After a long hot summer an evidence based look at whether sunscreens really protect against the lethal forms of skin cancer - melanoma.
And slimming pills - why have two regulatory bodies on different sides of the Atlantic made different decisions about two diet drugs?
As a new NHS information leaflet 'Helping You Decide' is given to women invited for breast screening, Dr Margaret McCartney - who has criticised previous versions - gives her verdict.
And a definitive guide to the only true dental emergency - what to do if you or your child knocks out a front tooth.
Programme Transcript - Inside Health
Downloaded from www.bbc.co.uk/radio4
THE ATTACHED TRANSCRIPT WAS TYPED FROM A RECORDING AND NOT COPIED FROM AN ORIGINAL SCRIPT.  BECAUSE OF THE RISK OF MISHEARING AND THE DIFFICULTY IN SOME CASES OF IDENTIFYING INDIVIDUAL SPEAKERS, THE BBC CANNOT VOUCH FOR ITS COMPLETE ACCURACY.
INSIDE HEALTH
Programme 1.
TX:  24.09.13  2100-2130
PRESENTER:  MARK PORTER
PRODUCER:  ERIKA WRIGHT
Porter
Over the next six weeks we will be looking at lots of different issues ranging from the latest thinking on the causes of eating disorders, to the best way to treat one of the most disabling types of pain – trigeminal neuralgia. But coming up today:
Sunscreens and cancer. After one of the best summers for decades our resident sceptic Dr Margaret McCartney questions the perceived benefits of wearing sunscreen – does it really protect against lethal skin cancers?
Slimming drugs – an effective pill to treat obesity has become the pharmaceutical industry's Holy Grail, but the quest to find one has been littered with failures.
Clip
The sooner we stop looking for drugs to make you lose weight the better because I think they are just alchemy and we're all going to look foolish in a few decades time at imagining that we were going to find the answer to it all through a tablet.
Porter
So why has the American Food and Drug Administration just approved two new slimming pills, particularly when its European equivalent has rejected them?
And the national breast cancer screening programme – we know it saves lives, but at what cost? We examine the latest information given to women on the pros and cons of screening, amid concerns that it still doesn't help them make a fully informed decision as to whether to take part.
First though, we go to Vienna to join the 21st World Congress of Neurology where Professor Ray Chaudhuri, from Kings College Hospital, has just presented an update on diagnosing Parkinson's disease; a condition that will affect at least one in 50 of us at some stage of our lives, and topical given Billy Connolly's recent announcement that he is showing early signs of the disease.
Professor Chaudhuri, Billy Connolly is the latest in a long line of prominent people who've gone public with their diagnosis, do you see any knock-on effect from the increased awareness that inevitably follows?
Chaudhuri
Yes I think last week I was at a public meeting and there were two specific questions that were asked about Parkinson's where the public only became aware of the symptoms and signs of this condition after they heard about Billy Connolly in the news.
Porter
And the sort of concerns raised are what?
Chaudhuri
I think the concern is a need for an early diagnosis and possibly early referral so that appropriate treatment could be started at an earlier stage of the condition rather than waiting for it to advance.
Porter
Billy Connolly's gone public to say that he's in the very early stages of the disease but perhaps you'd remind us of what the classic symptoms of Parkinson's disease are and how they impact on the individual.
Chaudhuri
I think the first thing to say here is that our concept of what is early in Parkinson's has evolved and has somewhat changed.  Now the traditional and the classical view is that Parkinson's starts usually with a stiffness, slowness of movement and tremor – the classical triad of Parkinson's as originally described but we now know that it's far more than that.  I mean a range of symptoms, we call pre-motor symptoms, are now prevalent or are being recognised.  And the two principal ones are late onset loss or reduced sense of smell for instance and the other one is a sleep disorder, we call it REM behaviour disorder where people act out often disturbing or violent dreams at night when they're asleep.  And we now know that these two particular, what we call, non-motor features can actually predict development and occur earlier than the classical signs of stiffness and slowness and the tremors.
Porter
How early on might these signs, like loss of smell and these dreams, become evident?
Chaudhuri
The estimates are rather variable but broadly it takes about four to five years.
Porter
And does it make any difference to you as a neurologist looking after this person, is there anything that you can do if you spot the diagnosis very early?
Chaudhuri
Our aim of treatment in the current era is really to attempt neural protection, which means protecting the cells that are still surviving from dying rapidly, which is what happens in Parkinson's.  And you can really only do that in the very, very early stage of Parkinson's when you have a large number of cells that are still surviving rather than waiting for the condition to progress.  The problem of course is we do not have something that is robust in the form of neural protection at the moment but we're pretty sure that such strategies would be available in the very near future.  We know that if you have a patient with Parkinson's who appears to be very early, so they've got a little bit of tremor or rigidity and they see a neurologist or a [indistinct word] and they would say okay you've got very early disease so you can come back in six months or a year's time and we'll see whether you need treatment.  The problem with this strategy is that we know that if you start treatment later it appears in some way to modify the response to the treatment, for reasons that are not entirely clear.  So again research would suggest that the earlier treatment would be actually beneficial in the long run.
Porter
And is that translated into – into practice at the moment, I mean that's the theory but is that what's happening in neurology clinics around the country, are people being treated aggressively early?
Chaudhuri
I'm afraid not.
Porter
Professor Ray Chaudhuri, we will let you get back to the Congress, and continue to persuade your colleagues of the importance of early diagnosis, thank you very much. There are some useful links on the diagnosis and treatment of Parkinson's disease on our website – go to bbc.co.uk/health and click on I for Inside Health.
Around a third of all breast cancers in the UK are now picked up by the NHS Breast Cancer Screening Programme – hopefully long before they would have otherwise been found, making them easier to treat. But at what cost? The programme has been criticised in the past for not making women aware of the downsides of screening, in particular the risks of over diagnosis and over treatment as a result of picking up problems that may never have come to light.
NHS Breast Screening has responded by producing a new information leaflet called "Helping you Decide" which is sent to all women invited for screening. Inside Health's Margaret McCartney was one of the critics of the previous version.
McCartney
My criticism was that the information, first of all, wasn't being presented to women as a choice – so women were being told to turn up for this, it's good for your health without being told, first of all, that it was a choice that they had to make.  And the reason why they had to make a choice was because screening is a mixture of risk and benefit.
Porter
So do you think they've got the balance right second time around?
McCartney
Certainly better, certainly much happier with it than I was before, so it makes it quite clear that women should make a decision whether or not they would like to have screening or not have screening – so that's a big plus.  The next thing that they've done is they've explained the numbers a lot better, so they've said yes you may be diagnosed with a breast cancer and your life may be saved because of that but you could be diagnosed with a breast cancer that would never have been found otherwise and would never have gone on to cause you any harm.  The only criticism I really have is that they don't explain why that overtreatment is harmful and because overtreatment has long term consequences, so treatment from radiation and from chemotherapy for example can cause cardiac tissue damage and that can go on to increase the risk of cardiac disease in later life.  So I think it's great that they have said yes overtreatment, over diagnosis is possible and in fact more likely than being diagnosed with a cancer that you will have your life saved from treatment but it hasn't quite explained why it is that overtreatment is dangerous.
Porter
So if you had a woman sitting in front of you now who's 50 considering taking up her first invite how would you paraphrase the pros and the cons?  First of all the pros.
McCartney
So the pros are that you may end up being diagnosed with breast cancer earlier than you would have done otherwise in a way that will enable you to have your life prolonged because of earlier treatment.
Porter
Which is why the woman would want to go for it – that's the fundamental aim – okay.  The cons?
McCartney
Are that you may be diagnosed with a breast cancer that you would never have known about otherwise.  And this is a really hard thing to get across but the bottom line is that the human body is capable of having cancer but never affecting you because of it.  So if you go and do scans of lots of people who are wandering around in the streets just now you'll find cancers in those people but cancers that were never going to go on and maim and kill.
Porter
This is a so-called cancer that you die with rather than from?
McCartney
Yeah, so it's an over diagnosed cancer.  We're only really getting to grips with this now, I think, in medicine, just the fact that you pick up a cancer doesn't necessarily mean that you're doing the person a favour.
Porter
And once it's picked up of course we doctors are beholden to treat it.
McCartney
Absolutely.  And because we can't work out which are the ones that are going to go on and kill you and which are the ones that are not everyone is offered treatment and that's part of the problem – because we can't distinguish the bad cancers from the, as you were, benign cancers we end up in a bit of a problem.  So we treat everyone and some of those people never needed treatment so all they can do is get the disadvantage from the treatment with none of the advantage.  And I think that's something that we need to know about in order to make a properly informed choice.  My bottom line is that an informed citizen could make a decision to have screening or not to have screening and both of those would be very reasonable things to do.
Porter
Margaret McCartney.  And you will find a link to the new leaflet on the Inside Health page of bbc.co.uk/radio4 which summarises the risks of over diagnosis as follows:  For every three yearly cycle of breast screening, one in every 200 women screened will be prevented from dying from breast cancer, but three times as many – three in 200 – will be diagnosed with a cancer that would never have threatened their life.
If there is a health issue – like screening - that's confusing you then please do get in touch. We are also keen to hear from any of you who managed to give up smoking as a result of last year's Stoptober Campaign for next week's programme.
E-mail me via insidehealth@bbc.co.uk or send a tweet to @bbcradio4 including the hashtag #insidehealth
Every pharmaceutical company must dream of coming up with the answer to the obesity epidemic that is sweeping the developed world, but although potentially lucrative, it remains an elusive prize. Plenty have tried – and plenty have failed. Indeed the launch of the two latest versions has been met with very different reactions on different sides of the Atlantic - more of that later.  First, to give some historical context, here is Dr James Cave, Editor of the Drugs and Therapeutics Bulletin.
Cave
Going back to Victorian times of course people used to take pills with tape worm eggs in them, not something I'd recommend and I don't think it even worked either.  But of course the big age of drugs – 1930s, '40s and from the '50s onwards – we had the amphetamines came out just after the Second World War, they'd been given to troops to sort of pep them up and keep them fighting and they discovered as a side effect that these troops didn't eat very much and they lost a bit of weight.  So in the 1950s these were the wonder drugs and of course they didn't really work, in fact they didn't work at all.  Then in the 1960s we had sort of amphetamine type drugs where the companies had taken amphetamines, tinkered with them in the lab and said okay we've got rid of the side effects now, they're not quite so addictive, let's see if they work.  They didn't work, had awful troubles with heart attacks, things called pulmonary hypertension – very nasty side effects.  1990s – different class of drug altogether, something called a  Monoamine Oxidase Inhibitor came in called   Sibutramine, you can still find it in certain Chinese herbal medicines that you might buy off the internet, so be careful.  Once again that caused problems with heart attacks and strokes.  And now we've got, in this country, just one little drug left called Orlistat, which is a tablet you take and it stops fat being absorbed from your gut.  So if you eat a pizza fat from the pizza goes straight through you and out the other side with quite nasty sort of consequences, adverse effects – you get really nasty diarrhoea.
Porter
And it never really worked that well – none of these drugs have been magic…
Cave
None of these – I mean to give you an example, Sibutramine, after one year being on this drug you can demonstrate about a 5% weight loss.  So that means if you're 100 kilos you lose about five kilos over that year.
Porter
Twelve pounds or something.
Cave
Within three months of stopping the drug everyone had put that weight back on again, except for 12% of the population.  So in other words all that weight loss is lost within three months.  These drugs don't work and they don't work because there's so much more to what makes you the weight you are – there's your genetic makeup, there's your mood, there's what part food plays in your life, there's your upbringing, there's your relationships going on at the moment, there's a sense of smell.  There are so many factors and the idea that a single pill can somehow, like the philosopher's stone, just 'bing' your weight has gone is just nonsense.
Porter
But that's not stopped the pharmaceutical industry looking, so where are we now?
Cave
Well of course you've got a third of the population overweight so if you can find a drug that can just perhaps even in trials show some sort of weight loss, because of the concerns about diabetes in particular, you might get your drug licensed and that's got a huge market on which to use that drug and obviously with huge profits for the pharmaceutical companies.
Porter
But the latest two products to be put forward here in Europe didn't meet the grade.
Cave
That's right, so there are these two new drugs, licensed in the States and not in Europe, in Europe they state they've got some concerns about cardiovascular risk for one of the drugs and about tumour rate in the other.  But why one drug administration says that's fine and in another they say it isn't of course is a question mark.
Porter
A question that intrigued us here at Inside Health too.  How has the Food and Drug Administration in the US – the FDA - come to such a different conclusion to its European equivalent (the European Medicines Agency) about the latest generation of slimming drugs? Sidney Wolfe is co-founder of the Health Research Group at the US consumer rights organisation Public Citizen.
Wolfe
Back when I started doing this work about 40 years ago the FDA was really a gold standard, it really turned down drugs for good reasons that had gotten approved in other places.  Over the years this has changed dramatically, particularly starting in 1992 when a law was passed in this country that has the drug industry directly funding the FDA, every time they send a drug for approval, whether it gets approved or not, they have to pay the FDA a lot of money and this amounts to six, seven hundred million dollars a year.  And the attitude of the FDA in these last 21 years since that law was passed has become softer, much more compliant with what the drug companies want and more prompt to act on decisions.  I mean promptness is a good idea but too many drugs, not just these two diet drugs but others, have been approved because the FDA I think is closer to and more compliant with what the drug industry wants.  The EMA, on the other hand, I think a while ago was not quite as strong as it is now but now in the last few years they've shown a number of instances, including Belvic and Qsymia where they are taking a stand.  I mean it was after the FDA had approved these two drugs that the EMA rejected them based on the same studies that the FDA had seen.  The only good news about this, if there is any good news, is that these two drugs thus far have been a miserable commercial failure, they have not sold very much which we are pleased with, I'd rather have no one using the drugs because they do impose a whole series of risks that are unacceptable.
Cave
This is so difficult because the EMA, the European Medicines Agency, is also funded by the applications that drug companies make.  And there are examples where the EMA have passed a drug to be used and the FDA haven't.  So we have – it's very difficult to understand the situation and I think one of the problems you have is that when you have regulatory organisations working very closely with industry in developing drugs and getting to market there's bound to be a little bit of diffusion and merging.  And I think – I think whether perhaps for all the best of reasons they say that they work together perhaps, to say look we ought to be getting drugs that we need to market so let's work together.  And perhaps sometimes they just step over the line one way or another a bit further than we perhaps as an outsider looking in would think was right.
Porter
Because one would imagine that the evidence for these latest slimming pills submitted to the EMA and the FDA would be identical.
Cave
Exactly, I mean I just wonder whether there's a drive in the States because of obesity and diabetes and cancer risk remember – 20 odd percent of all cancers are due to obesity – I just wonder whether there's a real drive in the States to want to do something about this and in that culture doing things is often medical things.
Porter
So doing something is better than doing nothing – it might be the default position… even if your tools are somewhat blunt, I mean looking at these latest tablets the effects are not great and there are side effects that are pretty unacceptable.
Cave
Well this is it, I mean I think the thing to be aware is if you're treating 30% of the population for a condition a 1% severe adverse event means a lot of people are going to be made poorly by your drug and that's not a good thing.
Porter
Dr James Cave.  And we asked the FDA to come on the programme to respond to Sidney Wolfe's criticisms but it "respectfully declined".
We may not have an effective pill to treat obesity, but we have plenty of ways of protecting our skin from the ravages of the sun. Better awareness of the dangers of too much sun - not least the risk of developing life threatening malignant melanomas - means far more of us now use sunscreens. But how much protection against cancer do they really offer? 
There is evidence that they can protect against the less serious forms of skin cancer – like squamous cell carcinoma – but Australian researchers have failed to find any benefit against the most sinister form - melanoma. So are we being falsely reassured?
Joining me to discuss the implications are consultant dermatologist Dr Tabi Leslie, and Dr Margaret McCartney. Margaret:
McCartney
Okay, so squamous cell cancers are certainly cancers that you wouldn't want to have but they're not the cancers that typically will kill and maim you, they're melanomas and it's melanoma that is the – known to be the deadly form of skin cancer, that's the one you really want to try and avoid.  And the problem is we do not have good evidence that sun creams will reduce the risk of getting melanoma in later life – that's the bottom line.  So if we're using skin creams, sun creams, with the idea that this will prevent us from getting melanoma we really have to think again, we don't have evidence that that is the case.
Porter
Tabi, is that a surprise?
Leslie
It's not a surprise and we do have difficulty in obtaining the correct type of evidence.  The initial studies, some in Glasgow, showed that actually sunburn as a child is one of the biggest risk factors for melanoma, which is the deadly form of skin cancer.  We have found that melanoma usually arises in sun exposed areas – so in men it'll be on their backs where they take their shirts off and get burnt and in women it's often on their legs where we wear skirts when we're out in the sun or shorts.  So we know that there is a sun exposed area that is prone to developing melanoma but we have found melanoma in genital sites, in areas on the soles of the feet where you would not normally associate sun exposure.  And therefore I, personally, and the body of dermatologists feel that melanoma is multi-factorial.
Porter
And Margaret, there is some confusion about the link between sun exposure and melanoma, it's not quite as clear cut as we …. that could account for the fact that the sunscreens aren't helping.  But do you think we're over dependent on sunscreens, do you think you put them on and you think my children, well they're going to be fine?
McCartney
Yeah and I think this is the big problem.  I think there is this idea out there that sun creams will protect you against the sun and I really think we have to say actually they don't really protect you very well against the sun.  The National Institute for Clinical Excellence will say that we should be using two milligram per centimetre of skin, which is about 35 mils per application, which is meant to be applied every two hours, which is about a 200 mil bottle every few days, which is frankly more than my suitcases could carry if I was going abroad.  So I think really realistically I don't think there's going to be very many people using quite that much.
Porter
But nobody's doing that are they?
Leslie
No they say about six teaspoons of sunblock…
Porter
Per application.
Leslie
Per application.  But the experiments that they did using the SPF15 meant that you had to apply a rather thick layer of sunblock which most of us are not inclined to do and not even on our children.  And therefore applying a factor 30 but more cosmetically acceptable you may get a protection of SPF15 at the very least and therefore you are well protected.
Porter
So you're working on the principle – double up and apply half as much effectively because that's what most people…
Leslie
Exactly because most people will do for cosmetic reasons, yes.
Porter
Margaret, do you think it matters if the general public think that using sunscreens does definitely protect against melanoma – because that's the impression they get isn't it, rightly or wrongly?
McCartney
I think it's massively important and I think it's a misconception that needs to be corrected – that if you're interested in trying to reduce your risk of melanoma relying on a sun cream is not an evidence based way to do it.  So if you want to avoid melanoma in yourself or in your children don't rely on sun creams, think about other things you can do instead.  And I don't want to present a very neurotic view of the sun – we like the sun, the sun's good, it makes Vitamin D, it's nice to have sunshine – but strong sunshine in people who are not used to the sun, people who have fair skins, is not a great idea really because it will increase your risk statistically of getting melanoma in later life.
Leslie
Our message is really:  Don't stay out longer than you would normally but we can help you reduce the damage, possibly not prevent the damage but reduce the damage, and educate you on how to avoid the damage in the first place.
Porter
But that's the other problem with sunscreens isn't it, that they encourage some people to spend longer in the sun.
McCartney
Yeah I think we end up feeling falsely reassured and I think that's the problem. And I think that the sun cream industry could really be doing a bit more to be telling us actually you know we don't have the evidence to say that this reduces the thing that you're most wanting to avoid, which for most people will be melanoma.
Porter
Margaret McCartney and Dr Tabi Leslie, thank you both very much.
And continuing the evidence based theme – something dear to our hearts here at Inside Health – let's end with a closer look at an old wives' tale: namely, that you can preserve a knocked out tooth in a glass of milk. Only this time it would appear to be true. So here, with a little help from Professor Monty Duggal, is a definitive guide on what to do if you, or one of your children, have the misfortune to lose a tooth.
Duggal
The most crucial thing for a knocked out tooth is it needs to go back into its socket as soon as possible.  And most of the evidence has shown that the single most important factor that influences the outcome for a tooth which is knocked out is how quickly you can get it back into the socket.  And in dentistry we have a saying that evulsion or when a tooth is knocked out is the only true emergency in dentistry, which means it is really crucial to get this tooth back in as soon as possible.  So the story should begin at the first aid situation.  If somebody rings me from a school, a teacher, and says look somebody's knocked a front tooth out my first advice to them is – please rinse the tooth with some water and see if you can put it back into the socket.  And we try to explain to the carers or the teachers that the white part of the tooth is what you see in the mouth, the long and tapered part is the root, so please hold the tooth from the white part and try to insert it back into the socket if you can.  They can't always do it perfectly but as long as they do it to some extent and then the child comes to us we know that the tooth is in a physiological medium which is back in the socket, we can then improve on it once the child comes in.
Porter
How time critical is this – are we talking minutes or hours to get this tooth back implanted?
Duggal
If the tooth is knocked out and the carer is not happy to re-implant it they should immediately put it in milk – milk is the best physiological medium, other than the child's own socket, because milk preserves the integrity of the cells which are on the root of the tooth that has been knocked out.  So anything more than 10-15 minutes dry time is very detrimental to the long term outcome.  But if the tooth is knocked out and within the first five minutes the teachers or the gym or the sports place wherever the child is, if that tooth can then be put in milk the integrity of the cells on the root can be preserved for up to one hour if the tooth is put in milk very quickly.
Porter
Should the child then go to an A&E department, or where do they get this emergency dental care?
Duggal
My experience is that if you go to an A&E department you get triaged, you are with a nurse first, you lose crucial time.  Your dentist usually is a good person to go to first because all dentists know the importance of re-implanting teeth very quickly for children.
Porter
Assuming the parent or the teacher, in the example you gave, has put the tooth back in well what can you actually do as the dentist, what's the next stage in the process?
Duggal
My recommendation usually is that once you've had the emergency dental treatment from your dentist then usually what the dentist will do is he will send you on to a specialist in paediatric dentistry.  So putting the tooth back is just the first step, the real work then starts after that.  We have to then do root canal treatment on most of these teeth, they have to be managed over a very long period of time and there is a very set protocol that has to be followed.  If it is followed and the tooth hasn't been out of the mouth for too long the chances of retaining the tooth for a medium to the long term are very good.  So overall the long term survival comes in at about 40-50%.  But if the tooth hasn't been out for too long the chances are better.  Now again I have to qualify by saying that even if the tooth has been out of the mouth for too long and the long term prognosis is not very good but it has been re-implanted there is a second sequence of events that a specialist can instigate to make sure that even if that tooth is lost we can preserve the bone in that area so that we can do a good long term replacement for the patient.  And in Leeds, for example, we favour auto-transplantation.  If you lose a tooth which has been knocked out due to trauma we can take a tooth from the back of the mouth in lots of these children and we can transplant this back tooth to the front of the mouth and then once they have taken in the new place we can then reshape them to look like a front tooth.  This might sound like a little bit of science fiction but it's not – auto-transplantation is a very well recognised procedure and in Leeds we have done now in excess of 200 cases of auto-transplantation with excellent long term success.
Porter
Monty Duggal, Professor of Paediatric Dentistry at the University of Leeds.
Just time to tell you about next week when, amongst other things, I will be looking at herbal medicines and asking what the licensing process actually involves. And we will be investigating the link between calcium supplements and heart disease – is there any truth in reports that taking them may do more harm than good. Join me next week to find out.
ENDS