Main content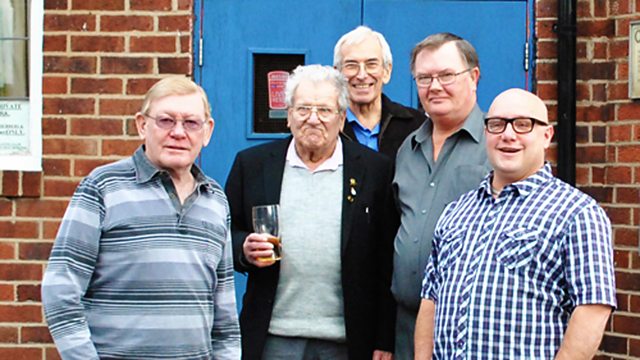 Give Order Please
4 Extra Debut Ian McMillan goes to Doncaster to explore the unique heritage of Working Men's Clubs. What does the future hold? From 2013.
The traditional Working Men's Club is in a state of decline, as the heavy industries and sense of collectivism that supported them fade and disappears. Ian McMillan looks at the clubs of Doncaster to learn more about a movement that has provided social interaction, education, recreation and support to working class communities for over a hundred years.
Doncaster is home to around 80 members' clubs, including Armthorpe Social Club and Institute, Rossington Miners' Welfare, Mexborough Concertina Club and The Trades Club. Some are thriving, some just about surviving. Around 60 of the town's former clubs are no longer in business.
Doncaster is also home to brothers Dave and Keith Angel, local musicians who, having been brought up steeped in club culture, started out their own musical careers in these unforgiving yet grounding venues. Their lifelong affection for Working Men's Clubs has resulted in Dave and Keith completing a social history of clubs in the area, which was originally started by their Dad in the 1970s.
With their help, Ian is on a mission to find out more about the origins of these clubs, how they have adapted and changed over the years, the reasons for the decline and what, if anything, is being done to keep the existing clubs alive.
In addition to anecdotes from Keith and Dave Angel, the programme also features contributions from Ruth Cherrington, writer of Not Just Beer and Bingo!: A Social History of Working Men's Clubs, singer Lyn O'Hara, club officials and the working men (and sometimes women) who patronised the tap rooms and concert halls.
Producer: Kellie While
A Smooth Operations production for Radio 4 first broadcast in September 2013.