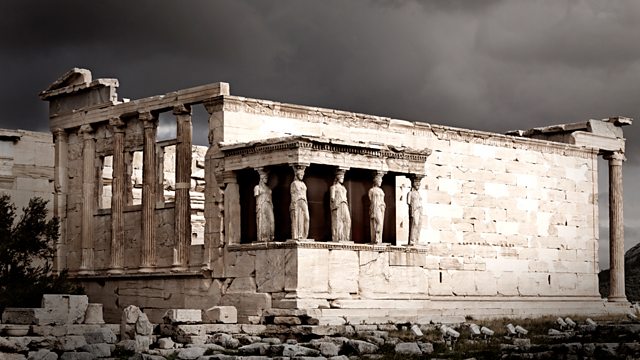 Morpheus Descending: Gods and Ghosts in the Ancient World
Puzzling over the nightly drama of our dreams is one of the most enduring of all human endeavours. We suspect that our dreams are meaningless, and yet we can't resist the urge to interpret the most vivid, transporting or troubling of them. The way dreams have been understood tells us a great deal, both about long dead dreamers, and the worlds in which they lived.
Over the course of this week, Lucy Powell explores the history of dreams and what we think they mean, a hundred years after Sigmund Freud's great work 'The Interpretation of Dreams' appeared in English.
She'll be exploring medieval mystics, renaissance dreamers, Romantic nightmares and the latest findings in neuroscience, but today she returns to the gods and ghosts of the ancient Greeks.
Freud described psychoanalysis as a kind of archaeology of the mind, a search for buried pieces of the past that the analyst must carefully retrieve, pull up to the light, and unlock to reveal their hidden meanings. And on Freud's desk, in his north London study, are real archaeological treasures: figures from ancient Greece, Rome, and Mesopotamia, part of the collection of over 2000 antiquities he collected during his lifetime - statues and frescos and strange, goggle-eyed gargoyles. He called them his 'old and grubby gods' who aided him in his work. They make of Freud's study a strange kind of dream-scape, filled with fragments of the past. Because in seeking to forge a new theory of dreams, Freud reached right back to the earliest dreams in Western history.
Producer: Jane Greenwood.
A Loftus production for BBC Radio 4.
Last on
More episodes
Previous
You are at the first episode