Main content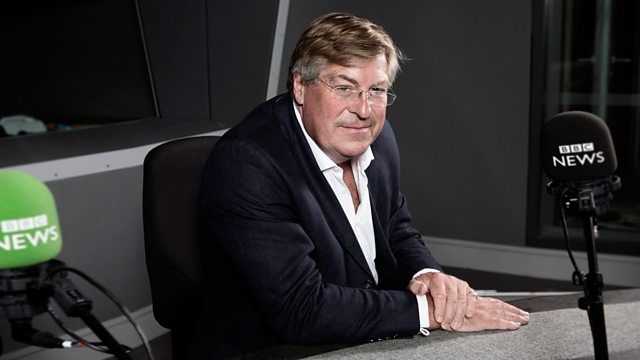 22/09/2013
Faith and politics, Judaism and football, and Bishop Edward King Chapel. Sunday morning religious news and current affairs presented by Shelagh Fogarty.
Shelagh Fogarty talks to Stephen Timms, Shadow Minister for Employment about the Labour Party's relationship with faith.
Reporter Louise Adamson visits Bishop Edward King Chapel at Ripon College, Oxfordshire, the first religious building to be shortlisted for the prestigious RIBA Stirling Prize.
Talks aimed at resolving outstanding 'Shared Future' issues have begun in Belfast, but will they resolve anything? Shelagh talks to the Rev Norman Hamilton, a Presbyterian Minister in North Belfast, David McKittrick, Ireland Correspondent for the Independent newspaper and the Rev Alistair Smyth, Deputy Grand Master of the Grand Orange Lodge of Ireland.
A YouGov poll published this week shows the majority of people in Great Britain are against state funding for faith schools. Professor Linda Woodhead from Lancaster University discusses the findings.
As the controversy over the use of the word 'Yid' in football chants rumbles on, our reporter Bob Walker investigates how football has played a role in shaping British Jewish identity.
The Church's moral structure could "fall like a house of cards" unless it changed, so warns Pope Francis in his first extensive interview. Shelagh talks to Paddy Agnew, the Irish Times' Vatican Correspondent about the Pope's priorities for the future.
And as issues about the full faced veil provoke a Government Minister to call for a national debate, Shelagh Fogarty explores where it may lead with Dr Sara Silvestri, from City University, London and Mirina Paananen, a student at the As-Suffa Institute in Birmingham.
Producers:
Amanda Hancox
Jill Collins
Guests:
Stephen Timms MP
The Rev Norman Hamilton
David McKittrick
The Rev Alistair Smyth
Paddy Agnew
Dr Sara Silvestri
Mirina Paananen
Prof Linda Woodhead.