Main content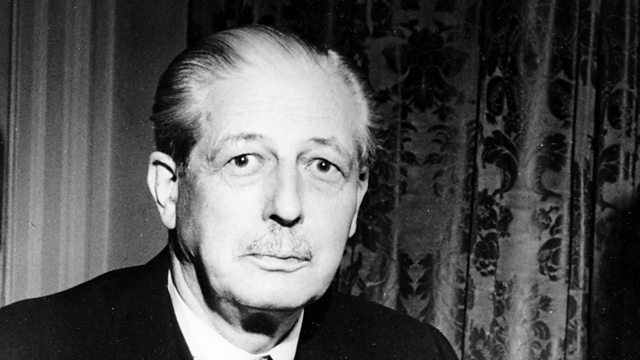 Rumours
By Colin Shindler. How Private Eye took on the social and political establishment of Great Britain, culminating in the resignation of Harold Macmillan as prime minister.
by Colin Shindler
The story of how Private Eye made a name for itself by taking on the social and political establishment of Great Britain, culminating in the resignation of Prime Minister Harold Macmillan.
Director Marc Beeby
BACKGROUND
The Profumo Affair was the catalyst for a revolution in the mood and character of British life. Aspects of that scandal appear here, but this play is not about Profumo or Christine Keeler or any of the well-known actors in that well-rehearsed drama. It is, rather, about events behind the scenes, about the wider rumours and scandals the affair forced into the light and, finally, the seismic cultural shift it helped unleash.
Stirred up by the resentments over Suez, by CND, the Angry Young Men and even the frenzy of 1963's Beatlemania, the three young men who ran Private Eye helped to lift up the stone of the British establishment and, to the horrified but fascinated gaze of the nation, to reveal the frantic creepy crawlies that had lain there undetected for years. With Profumo's demise, the swelling tide of scorn and resentment for age, tradition and authority, the poisonous fantasy of limitless corruption into which it had ripened, was finally let loose in all its fury.
Profumo and the scandals that followed "made" Private Eye. As a consequence, the magazine helped to end the Britain that had fought two world wars in defence of Empire and a class-based society. At the end of 1962 we were still the country that fought those wars and was "granting" independence to the indigenous peoples of its colonies. At the start of 1964 we were another country and the coming man was not Baille Vass, an Old Etonian who sat on the MCC committee, but a dour pipe-smoking Yorkshireman, a technocrat and a meritocrat, who supported Huddersfield Town and liked HP Sauce with his dinner. Private Eye would not care for "Wislon" either - but that is Private Eye all over.
Last on
Credits
| Role | Contributor |
| --- | --- |
| Writer | Colin Shindler |
| Richard Ingrams | Harry Hadden-Paton |
| Willie Rushton | Ewan Bailey |
| Christopher Booker | Gunnar Cauthery |
| Harold MacMillan | John Rowe |
| Timothy Bligh | Nicholas Murchie |
| Sylvia | Philippa Stanton |
| Sandra | Joannah Tincey |
| Frank | Ben Crowe |
| Stephen Ward | Carl Prekopp |
| Randolph Churchill | Sean Murray |
| Wilson | Paul Stonehouse |
| Hysterical Reporter | David Seddon |
| Director | Marc Beeby |
| Producer | Marc Beeby |
Broadcast