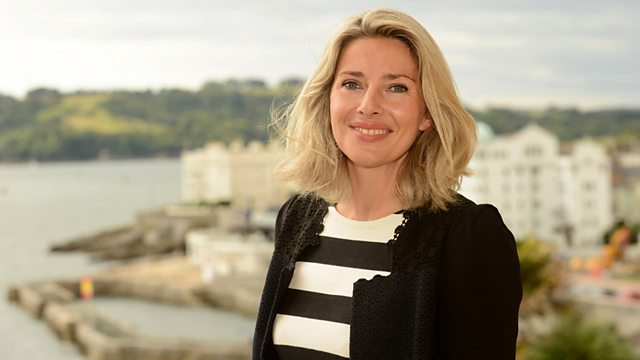 16/09/2013
Sam Smith reports on how the Royal Cornwall Hospital copes with ever increasing demands on its Accident and Emergency department. And Nick Baker travels to the River Dart in Devon in search of one of the country's most threatened butterflies.
Last on
Innovative health care schemes tackling A&E crisis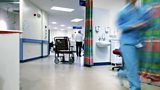 As A&E departments attempt to deal with over a million more patients compared to three years ago, Inside Out asks whether our emergency care can be cured and takes a look at some of the more radical ways health care professionals are attempting to solve the crisis.
Inside Out was given access to 10 different A&E departments on the same day - September 1 - giving a rare day-in-the-life snapshot of A&E services across England.
Producer, Tony Parker, says: "We found passionate and hard working staff and some units seem to run smoothly. But we also found examples of staff shortages, bed blocking and the pressures of dealing with people with alcohol-related problems.
"Staff told us that the problems were often complex and related to issues elsewhere in the NHS and social care system. Some patients also preferred to visit A&E rather than their local GP. One patient had visited A&E 263 times in recent years."
Waiting times
The programme also found that five of the 10 departments failed to reach the government's waiting time target – with one patient waiting six hours - but stresses that the figures are purely a one day overview and that hospital trusts are usually measured weekly, monthly and annually.
Despite the growing crisis the programme examines some of the innovative ways in which hospitals and GPs at a local level are attempting to tackle the national problem.
Presenter Jamie Coulson visits a GP practice in the West Midlands that has found a unique way of cutting emergency hospital admissions among its patients – by holding group consultations.
GP Niti Pall says: "I simply won't have an hour or two to spend with every patient and that's what they need, so I can spend time with 18 or 19 patients together… and patients with lifestyle related illnesses relate better to their peers than doctors or nurses."
Maureen is one of the patients to take part in the group consultations, which are said to have reduced emergency admissions from that surgery by 40% in 18 months.
She says: "It's unusual…I think the first one's the hardest and then the next one you are more at ease with it and by the third one you discuss everything that needs to be discussed."
In Derby trained clinical phone handlers help with public queries to reduce pressure on A&E. It has meant the new 111 service there has been a success.
Non-clinical phone handlers who have received six weeks training have medical experts on hand to intervene at any stage of a call.
Lindsey Wallis, from Derbyshire Health United Ltd, tells the programme: "111 works in our area because we are a GP-led organisation and we are not for profit.
"Seventy per cent of the time the 111 service is the first service they (patients) will go for. So on that basis the 111 service has to be aware of the effect on the A&E department and work with them."
A&E challenges
The programme also features Great Yarmouth, which attracts holidaymakers in the thousands over the summer.
Presenter Jamie finds an A&E department a few miles from the seafront that struggles to cope with the demands of the town's population, even before the season influx of tourists, and with problems recruiting enough A&E doctors.
He talks to Dr Jim Crawfurd, emergency medicine consultant, who has just worked 15 out of the last 17 days.
Dr. Jim says: "We've got eight posts filled out of 42 posts this year. Which means 34 gaps across the east of England from Peterborough through to Southend, including us.
"Consultants are having to work a lot harder to fill those gaps so are the junior doctors who are here as part of their rotations…. they look at these guys who are working to breaking point just to keep things ticking over and say 'well I don't want to be doing that for the rest of my career' so they find themselves something less stressful.
The programme examines whether local GPs could be the key to reducing hospital admissions and in turn the pressures on doctors like Jim.
GP solutions?
One doctor who thinks it could be is Dr Tamer Okasha, who divides his working week between shifts as an A&E consultant at Great Yarmouth and as a GP in Norwich.
It means he simultaneously specialises in both primary care and emergency medicine – and thinks this could be a way forward.
He says: "You might get up to 60% patients that could have been dealt with in primary care. You still need A&E consultants of course to run the department but you can still find a place for primary care trained doctors for patients who come in with a primary care presentation."
The programme also talks to the College of Emergency Medicine, which warns of compromised patient safety, as well as the man tasked to help redesign the service across England, Professor Keith Willett from NHS England.
He says they are monitoring safety but stresses the need to reduce the pressures in A&E departments over the next two years.
He says: "At the moment our figures for the summer period look very good…we are monitoring safety. I can't give you a prediction of what will happen…what I can guarantee though is that the local areas are doing everything they can to create a system going forward that has as many safeguards in it as possible."
Battle to save rare butterfly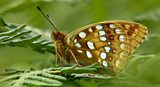 Inside Out looks at efforts to save one of the country's rarest and most threatened butterflies, the high brown fritillary.
Since the 1970s national numbers of the butterfly have declined by 90% with the destruction of its traditional moor and woodland edge habitat.
Watch the video feature on the BBC News website.
Credits
| Role | Contributor |
| --- | --- |
| Presenter | Sam Smith |
| Participant | Nick Baker |
| Series Editor | Simon Willis |