Main content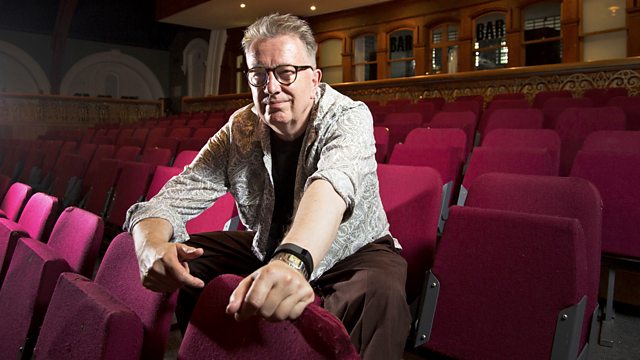 With Jim White
Tom chats with southern-American alt-country singer-songwriter Jim White.
Tom chats with Southern-American alt-country singer songwriter Jim White. He's released 6 albums to date, and in 2004 was the subject of a BBC documentary called Searching For The Wrong-Eyed Jesus, a play on the name of his first album Wrong-Eyed Jesus from 1997.
Before embarking on a musical career, he has been a comedian, a fashion model, a boxer, a preacher, a professional surfer, and a New York cab driver. It was after attending film school at New York University that he began writing and performing. He was signed to David Byrne's Luaka Pop label, and over a period of 11 years he released 5 albums on the label. His most recent album, 2012's Where It Hits You, was his first for new label Yep Roc.
In the Searching for the Wrong-Eyed Jesus documentary, directed by Andrew Douglas, Jim White describes his idea of the rural South. The film features performances by like-minded musicians such as The Handsome Family, David Eugene Edwards of 16 Horsepower and Johnny Dowd.
He is over here to play a series of live dates throughout september.
Between 11 and 12 Tom presents a special foreign language version of The After Hour.