Main content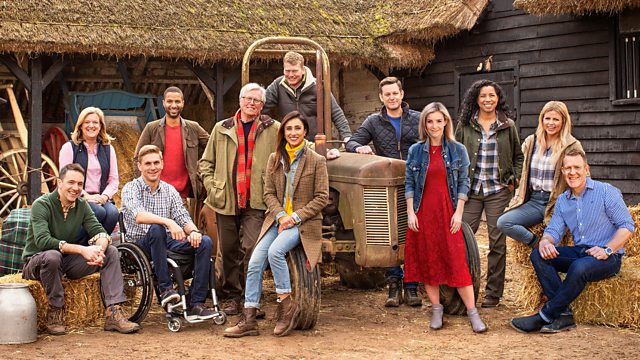 Staithes
Ellie Harrison and Matt Baker visit the fishing village of Staithes on the north Yorkshire coast. Matt meets the new breed of painters putting Staithes back on the art map.
Ellie Harrison and Matt Baker head for Staithes on the north Yorkshire coast. It is an old fishing village that has long been a magnet for artists. Matt meets the new breed of painters putting Staithes back on the art map, and even offers up his own contribution to the village's annual Arts and Heritage Festival.
Up on the moors, Ellie discovers an ancient bee bole - the only one of its kind in the UK. Boles were places where bees would have been kept centuries ago. She also meets the family of bee keepers doing all they can to keep our native black bees alive. Back down in the village, Ellie has a close encounter with a feisty lobster and learns all about traditional Staithes bonnets.
Tom Heap investigates solar power and asks why we are installing so many in farmers' fields when we have so many spare rooftops. Adam is busy harvesting his wheat, which he shows us is much more versatile than we think. And wildlife cameraman Richard Taylor Jones goes looking for kingfishers to film near his Kent home.
Matt leaves his mark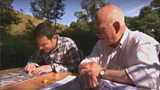 Matt Baker discovers why Staithes, like St Ives and Newlyn in Cornwall, has attracted artists for over one hundred years. He finds out about a group of Victorian artists drawn to the town's way of life and its wild seas and the resilient fisher folk. These artists became known as the Staithes Group.  Matt uncovers historic evidence of the group hard at work as he gets to view a rare magic lantern show. The current crop of artists are still painting fishing boats and lobsters and working hard to ensure Staithes' artistic heritage isn't lost. Matt, inspired by what he sees, lends a hand and creates a work of his own.
Ellie and the bee boles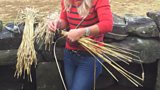 High on the North York Moors, surrounded by glorious purple heather, lies a mysterious stone wall with lots of recesses along its length. Ellie Harrison discovers that in centuries gone by it could have been used as a community beehive. She tries her hand at creating a traditional hive, called a skep, and meets the Yorkshire beekeepers doing their bit to ensure high quality heather honey is still harvested.  
Farming the sun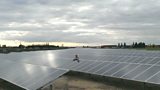 In the last few years there has been a dramatic growth in the number of solar parks across the UK. Most provide welcome rent to farmers who own the land, but for some they are a blot on the landscape and interfere with the business of producing food. Tom Heap investigates the rise of the solar farm and asks why we are placing panels in fields while many millions of rooftops still lie empty.
Fishy tales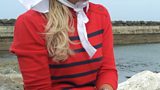 The tiny town of Staithes was once one of the largest fishing ports in northern England. Ellie discovers it wasn't just the men who faced a tough life. The fisherwomen worked hard doing everything from hauling in the boats to making their own bonnets - to protect their heads when carrying baskets of fish.  Ellie meets the last bonnet maker in Staithes and gets to try on one for herself. She is also shown ganseys, the traditional warm jumpers that were specially designed for local fishermen, many of whom still wear them. 
The elusive kingfisher
This week, as part of the BBC's Summer of Wildlife, Richard Taylor-Jones goes in search of kingfishers. Richard has a few tricks for getting that perfect shot, such as creating a perch for them to sit on. Unfortunately the location he chooses already has plenty of natural perches so capturing the perfect shots of this beautiful little bird is likely to be a little more challenging than usual.
Find out more about the Summer of Wildlife
Harvest time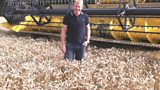 This week Adam Henson is busy harvesting his wheat, which will be turned into high quality milling flour for bread. Wheat is a staple food across the globe and it's grown for a variety of reasons.  Adam visits a £350 million purpose built plant that produces animal feed for livestock and bioethanol for cars. Bioethanol is a renewable energy that is extracted from crops like wheat. It can be blended with petrol to make transport fuel.
Foraging on the foreshore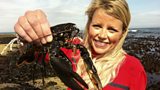 As the tide goes out, the foreshore at Staithes reveals its secrets. Ellie is given a special tour by a local family who know every nook and cranny. She hunts for the semi-precious gem, jet, which was illegally mined from the towering cliff face. She also hauls in the fishing pots to reveal the sea's plentiful bounty. As a lobster with eggs is discovered, she's given a lesson in what to do to protect it.
Credits
| Role | Contributor |
| --- | --- |
| Presenter | Ellie Harrison |
| Presenter | Matt Baker |
| Presenter | Adam Henson |
| Series Producer | Teresa Bogan |
| Presenter | Tom Heap |