Main content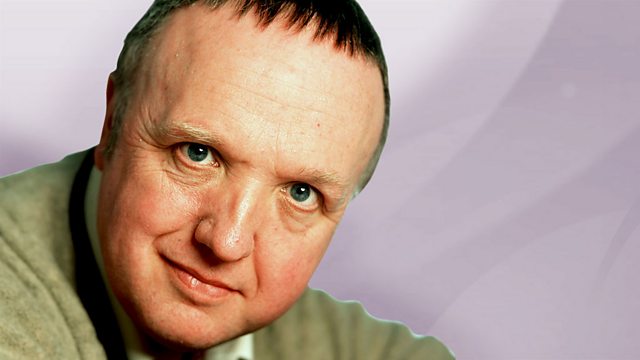 Varied sounds from the organ world
Nigel Ogden presents a programme of popular organ recordings with some entertaining pieces from the organ world.
The Gaumont Manchester part 3
As we've seen, the Gaumont, Manchester closed in January 1974 and although the fine Wurlitzer organ remained in situ for a couple of years, it eventually had to be moved into storage. The committee of the Lancastrian Theatre Organ Trust, which now owned the organ, spent more than ten years trying to find a new and suitable home for the organ but, despite their strenuous efforts, nothing ever quite worked out. One or two or possibilities did come very close to being realised but, at the eleventh hour, there were sticking points which just couldn't be overcome, perhaps to do with the space which would be required for the organ chambers housing the pipes or problems concerning access to the instrument once it had been installed. Eventually, in 1988, the LTOT approached the officials of Granada Studios in Manchester who were in the process of putting together what became the famous and, for some years, very popular Granada Studios tour complex where the general public were able to see and experience many aspects of the company's TV productions including, of course, a visit to the set of Coronation Street. Part of the tour included a section devoted to the age of the cinema called Projections and it was into this area that the ex-Gaumont Wurlitzer was eventually re-installed. Interestingly, as you may remember from part one of the story, the Gaumont, Manchester was originally going to be a Granada cinema so, in a sense, the wheel had turned full circle particularly as the area in which the organ was installed was a replica of the Granada, Tooting foyer which, as we saw last week, was designed by Komisarjevsky who was also responsible for the Gaumont, Manchester.The Wurlitzer was re-opened at the Granada Studios tour complex in November 1992 and concerts were successfully held there for a number of years. In addition, for the purposes of visitors on the tour, the Wurlitzer was fitted with a computerised playback device so that, at the touch of a button by the tour guide, the organ blower would spring into life and the computer would magically play the instrument without an organist actually being there.After some years, the tour complex was closed down and the Wurlitzer needed yet another new home. That's the final part of the story next week.

The Gaumont Manchester Wurlitzer in the Granada Studios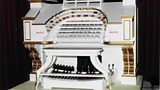 Looking great in the Grenada studio's Manchester