Main content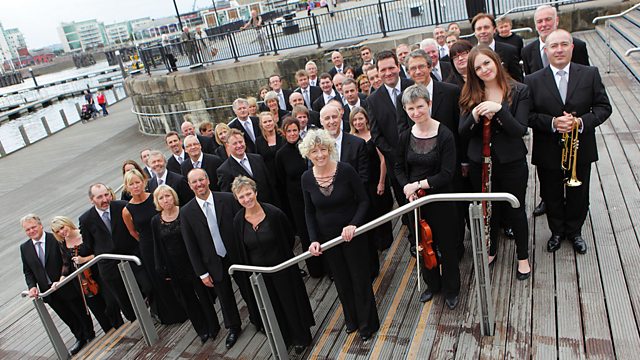 America at the Movies (part 1)
The BBC NOW in great American film scores. E Bernstein: The Magnificient Seven; Herrmann: Vertigo; Howard Shore: Ed Wood; Rozsa: Spellbound; John Williams: Raiders of the Lost Ark.
Live from St. David's Hall in Cardiff
Presented by Mark Kermode and Robert Ziegler
BBC Sound of Cinema: America at the Movies. The BBC National Orchestra of Wales plays favourites from the greatest American film scores of all time, weighing in with their own collection of Academy and Grammy Awards.
Elmer Bernstein: The Magnificent Seven
Bernard Herrmann: Vertigo
Howard Shore: Ed Wood
Miklos Rozsa: Spellbound Concerto
John Williams: Raiders of the Lost Ark
8:30: Intermission
8:50
David Raksin: Laura
Danny Elfman: Batman
Bernard Herrmann: Taxi Driver
Leonard Bernstein: On the Waterfront
starring:
Martin Roscoe as the piano player
Lydia Kavina as the theremin player
Presented by Mark Kermode
Presented and directed by Robert Ziegler
Mark Kermode, star of BBC Radio 5live's Kermode and Mayo's Film Review and newly-announced film critic of the Observer, hosts an all-American evening of classic film scores. Featuring blockbusters from seven decades of movie music, from the Wild West to psychological thriller, comedy-drama, action fantasy, film noir and gritty crime drama. Martin Roscoe is the soloist in the Spellbound Concerto, written by Hungarian emigre composer Miklos Rozsa, his single collaboration with Alfred Hitchcock. It also features the eerie sound of the experimental electronic instrument, the theremin, which became a prominent feature of many 1950s sci-fis.
Last on
More episodes
Previous
You are at the first episode