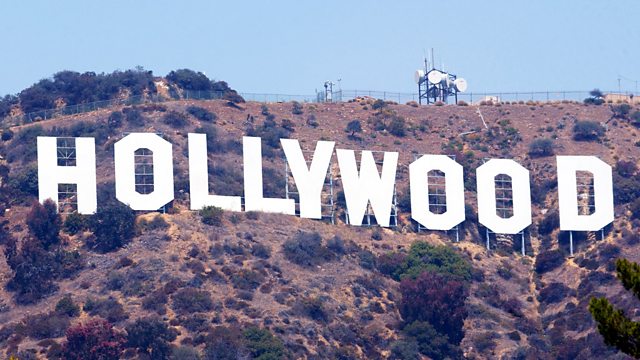 "Sound of Cinema" continues as Donald Macleod explores the soundtrack of The Golden Age of Hollywood, in the company of conductor and film music expert, John Wilson.
The Golden Age is one of the richest periods in cinematic history. It runs from the rise of talking pictures in the 1930s to a loose conclusion following the demise of the Hollywood studio system in the 1950s. An astonishing statistic of this era is the sheer number of films being produced. In its heyday, Hollywood was releasing around 400 pictures a year, creating not only a roster of stars including Errol Flynn, Bette Davis and Olivia de Havilland but also a remarkable collection of award winning scores, produced by the likes of Max Steiner, Franz Waxman, Erich Korngold, Dimitri Tiomkin, Miklos Rozsa, Alfred Newman and Bernard Herrmann.
As a new medium, it fell to this first generation of composers to establish a formula for using music in "talkies". Given the ongoing aesthetic discussion over how sound should be used and the technical challenges as to how it might be achieved, writing film music was a demanding occupation. Time equalled money, so a composer needed to be versatile and write quickly, generally under pressure from the producer. On the plus side, help was on hand as facilities were in-house. A studio's music department sported teams of orchestrators, copyists and an extensive music library. A composer's music would be delivered to the recording studio, often with the ink still drying on the page for the studio orchestra to play.
In the first episode we hear from the so-called "father of film music", Max Steiner, creator of music for the original "King Kong" and one of the most successful films in the history of cinema "Gone with the Wind" as well as two more European émigrés, Erich Korngold and Franz Waxman. Later responsible for the award winning scores of "Sunset Boulevard" and "A Place in the Sun", early on in his career Waxman reveals a talent for musical illustration in the horror flick "The Bride of Frankenstein".
Last on
More episodes
Previous
You are at the first episode