Main content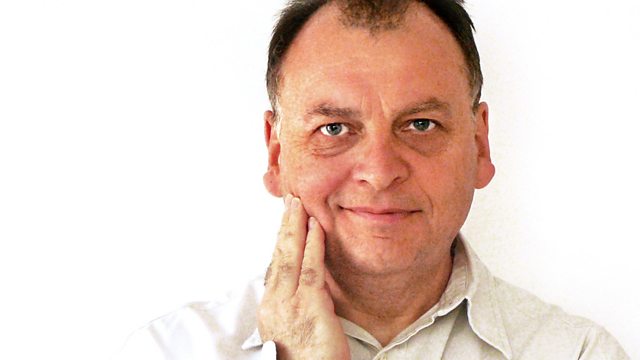 Sound of Cinema
Robert Worby introduces music for film by Takemitsu, Stockhausen, Michael Finnissy and Michael Gordon plus an interview with film editor Walter Murch.
Robert Worby explores the relationship between film, sound and contemporary music.
Karlheinz Stockhausen's electronic work Two Couples was created for the BBC-commissioned film In Absentia directed by the Quay Brothers, who cut their experimental animation to the music.
This is followed by Toru Takemitsu's soundtrack for Masaki Kobayashi's 1964 horror film Kwaidan which uses distorted recordings of cracking ice and wood to enhance the drama on the screen; musician and writer David Toop and film scholar Peter Grilli celebrate this powerful and innovative score.
British composer Michael Finnissy has been influenced by cinematic editing techniques throughout his career and has written music for several silent films including Jean Vigo's A propos de Nice from 1930, one of the pieces included on a recent release by the New Music Players.
The role of sound in film editing is explained by Hollywood editor Walter Murch who also discusses the influence of musique concrete on his work in such films as The Conversation and THX 1138.
And the programme ends with an excerpt from American composer Michael Gordon's Decasia, a collaboration with filmmaker Bill Morrison, who uses slowed down and decayed archival footage from the early 20th-century in a meditation on human mortality.
Karlheinz Stockhausen: Two Couples
Kathinka Pasveer (voice)
Karlheinz Stockhausen (voice, electronics)
Simon Stockhausen (synthesizers)
Toru Takemitsu: Kwaidan soundtrack (excerpt)
Michael Finnissy: A propos de Nice
New Music Players
Michael Gordon: Decasia
Basel Sinfonietta
Kasper de Roo (conductor).
Stockhausen's Gruppen – What's the Big Deal?