Main content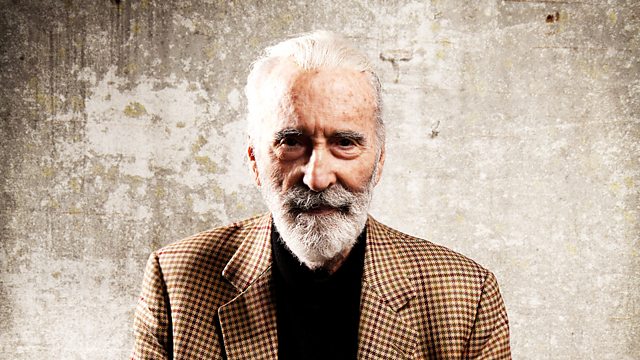 Sound of Cinema: Christopher Lee
As part of the BBC's Sound of Cinema season, actor Christopher Lee talks about the music that has inspired him.
Film star Christopher Lee has played a huge number of roles and is perhaps best known for his portrayal of Count Dracula in Hammer Horror films and as Saruman in Lord of the Rings. As part of the Sound of Cinema season, he talks about the music that has inspired him. #BBCSoundofCinema
The great British actor, one of the foremost "Draculas" of the silver screen; star of The Lord of the Rings and the Hobbit, and of countless British films, shares his passion for music - and in particular opera - on Radio 3's Saturday Classics; recorded as part of the BBC's Sound of Cinema Season. As Sir Christopher says at the beginning of his programme, "he is often asked to talk about his life in film, but it is rare that he is given the opportunity to indulge his passion, and links his with the world of opera". His great grand-parent's family included professional opera singers, living and working in Australia in the mid 19th century (his great grandmother was known as the "Tasmanian Nightingale"). It is from them that Christopher has inherited his love of opera. Indeed, as Christopher Lee tells us, very nearly pursued a career as an opera singer himself, encouraged by the Swedish tenor Jüssi Bjorling who over-heard him singing in a bar with some friends.
Sir Christopher has chosen to present a selection of recordings highlighting some of the finest voices of the 20th century - some of whom he has known as friends. Tenors, baritones and basses singing Puccini, Verdi, Wagner and Offenbach, From Enrico Caruso, Ezio Pinza and Lauritz Melchior to Sherrill Milnes and Jonas Kaufmann.
Podcast
A view of classical music from a range of presenters; themed series and one-off programmes