Main content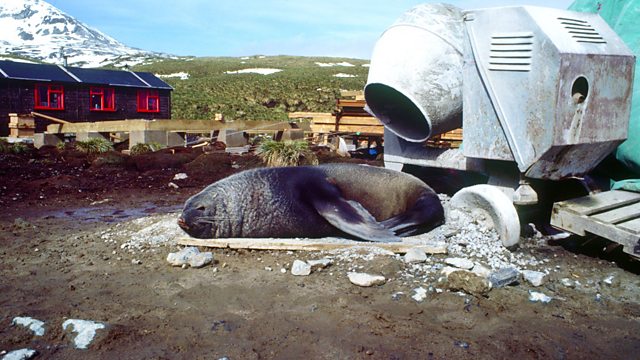 Wildlife Aliens and Diseases
As trade between different countries and continents increases, we move more animals and plants around the world. With them go diseases that can be devastating for local wildlife.
Does the increase in human population mean more diseases for domestic and wild animals and plants? As trade between different countries and continents increases we move more animals and plants around the world. With them go diseases that can be devastating for local wildlife. Ash die-back and the Varroa mite on bees are two recent examples that are causing real concern. Monty Don explores how our need for worldwide trade is carrying pests and diseases to places where there is no resistance.
The Varroa mite is an Asian species that has lived on the Asian variety of honey bee (Apis cerana) without causing too much damage to a colony. Where it has evolved it breeds only on male bees and, as they are not as numerous as females in a colony, it has little effect on the hive. Man moved colonies of the European honey bee (Apis mellifera) to Asia, and at some point in the last century the mite 'jumped species' onto the European honey bee. In European hives the mites can breed in the cells of worker bees. This alters the population dynamics of the mites and they multiply out of control so that - without human intervention - the colony will die. Varroa has now spread across the globe, reaching the UK in 1992. There are now very few wild colonies of honey bees left in the UK - they have been largely wiped out by the introduced Varroa mite and the viruses it transmits.
What can be done? Do we have a plan to stop this happening again and can we forsee what the next crisis will be?
Last on
Gretchen Stanton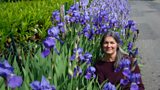 Gretchen Heimpel Stanton is a Senior Counsellor in the Agriculture and Commodities Division of the Secretariat of the World Trade Organization (WTO).  She joined the Secretariat of the General Agreement on Tariffs and Trade (GATT) in 1985. 
Ms Stanton has been the Secretary of a number of GATT and WTO dispute settlement panels and assisted others as an expert adviser. These have included disputes relating to Japan's quantitative restrictions on agricultural imports, the European Union's restrictions on meat from cattle treated with growth-promoting hormones, Australia's restrictions on imports of salmon, Japan's restrictions on apple imports, the European Union's measures on genetically modified products, and Korea's BSE-related restrictions on beef.
Ms Stanton was born in Mexico and raised in the United States. She received a Master's Degree in Agricultural Economics from the University of Arizona, United States.

Professor Philip Hulme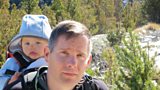 Philip Hulme holds the inaugural Chair in Plant Biosecurity at Lincoln University, New Zealand and leads the Biosecurity research theme in the Bio-Protection Research Centre, a national centre of research excellence.  A plant ecologist by training, he has published widely on the issues of invasive plants and biological invasions with particular emphasis on tools to prevent and/or mitigate the impacts on biodiversity and ecosystems.  His research has increasingly addressed the importance of human perspectives such as the role of trade and wealth creation on invasion rates as well as the importance of appreciating the non-market costs of alien species impacts.
Dr Alan Bowman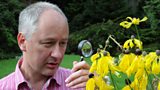 Dr Alan Bowman is a Senior Lecturer in the Institute of Biological and Environmental Sciences at the University of Aberdeen and he previously held positions at the University of Oxford and at Oklahoma State University.  Alan studies external parasites such as ticks, salmon sea lice, cat fleas and the honey bee mite (Varrroa destructor) to better understand the relationship between the host and the parasite in order to make new pest control strategies apparent.  Many of the parasites that Alan and his team work on have become "pests" solely due to human activities of transporting parasite species into new environments or creating new environments through changes in agricultural practices. 
In 2011, Alan was awarded the Glenfiddich Spirit of Scotland Environmentalist prize for his work on controlling varroa mites, when his team and collaborators found a revolutionary non-pesticide method for controlling varroa mites, a pest that kills honey bees and seriously threatens food production worldwide.
Charles Millar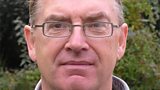 Charles Millar is the Regional Bee Inspector (RBI) for Western England, working for the Food and Environment Research Agency (Fera). In this role he inspects several hundred colonies a year for foulbrood; and advises beekeepers on good husbandry, including Varroa management. He has been a keen amateur beekeeper for 15 years, and has around 25 colonies of his own.
He is a qualified accountant, and has worked in various roles in industry and commerce, including several years as a management consultant.

Broadcasts