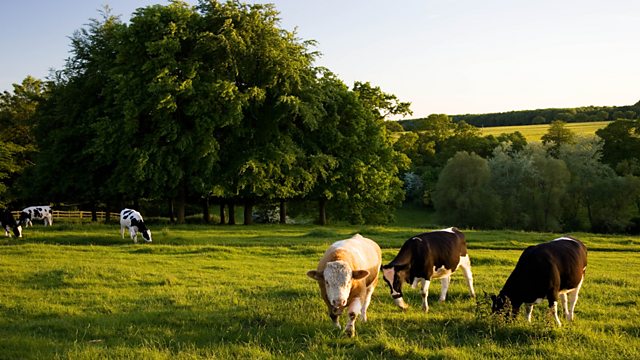 17/09/2013
After the news that a pack of pork bought by a BBC reporter, and marked with the Red Tractor logo, was probably from a Dutch farm - we ask where this leaves both British farmers and the integrity of the assurance scheme itself. Could the test results actually be a blessing in disguise?
Tupping season is underway - but there's a lot more to it than just putting rams in with ewes and leaving them to get on with it. We find out about the mysteries of breeding sheep.
And Anna Hill meets the scientists, growers, processors, merchants and retailers hoping to join forces and establish a new "food hub" in Norfolk.
Presented by Anna Hill. Produced by Emma Campbell.
Last on
Eight things we've learned from 80 years of Farming Today