Main content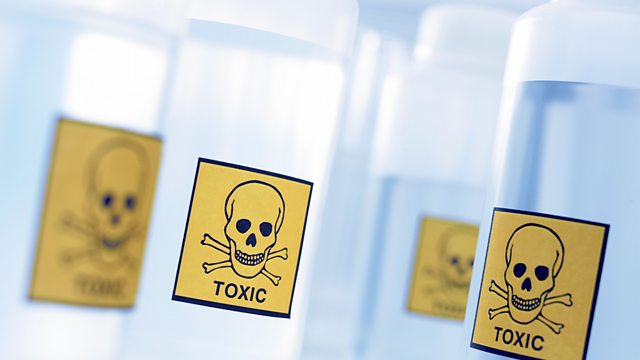 Episode 1
4 Extra Debut. Criminal poisoning in the 19th century was remarkably easy. After an entire family was killed by arsenic, the race was on for a test to catch the culprits.
On the morning of Saturday 2nd of November 1833, the Bodle household sat down to their morning breakfast, sharing a pot of coffee. That evening, the local surgeon John Butler received an urgent summons - the family and their servants had all collapsed with a serious illness. Three days later, after lingering in agony, the wealthy grandfather George Bodle died in his bed at his farmhouse in Plumstead. The Bodles had been the victims of a terrible poisoning.
In the nineteenth century, criminal poisoning with arsenic was frighteningly easy. For a few pence and with few questions asked, it was possible to buy enough poison to kill off an entire family, hence arsenic's popular name - The Inheritor's Powder.
The surgeon John Butler had set about collecting the evidence that he hoped would bring the culprit to justice but, in the 1830s, forensic science was still in its infancy. Even diagnosing arsenic poisoning was a hit-and-miss affair.
So when a chemist named James Marsh was called as an expert witness in the case of the murder at Plumstead, he decided that he had to create a reliable test for arsenic poisoning, or the murders would continue and killers would be left to walk free. In so doing though he was to cause as many problems as he solved. Were innocent men and women now going to the gallows?
Sandra Hempel, author of The Inheritor's Powder, is a medical journalist who has written for a wide variety of both popular newspapers and magazines and specialist publications, from the Mail on Sunday and The Times to Nursing Times and BMA News.
Abridged by Libby Spurrier
Director: David Blount
A Pier production for BBC Radio 4.
More episodes
Previous
You are at the first episode
Credits
| Role | Contributor |
| --- | --- |
| Director | David Blount |
| Abridger | Libby Spurrier |
| Author | Sandra Hempel |