Main content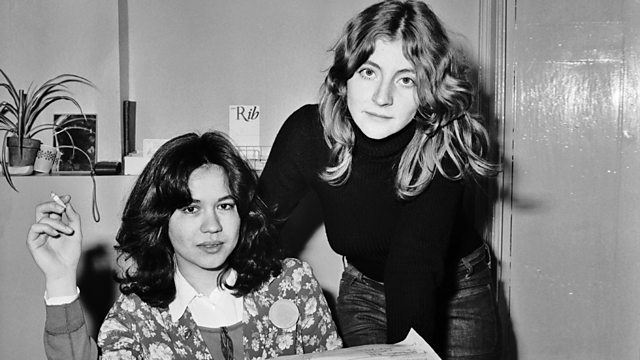 Spare Rib
Sue MacGregor reunites five women who created Spare Rib, a brand new kind of women's magazine, which caught the spirit of the 1970's women's liberation movement.
By the early 1970s, the idealism of the 60s was fading for many of the women involved in the counter-culture. They were left with a increasing realisation that, while the men might be building a new age, they would still be expected to make the tea and do the housework.
Although the Women's Liberation Movement was growing, a woman still needed her husband or father's permission to get a mortgage, women were barred from visiting Wimpy bars after midnight (on the assumption they must be prostitutes)and at the BBC female employees were strongly discouraged from wearing trousers.
Into this world burst Spare Rib, a women's magazine with a difference. As well as talking about fashion and food, it was packed with articles on women's rights, domestic violence, working conditions, sexuality... and a column called Spare Parts told readers how to put up their own shelves and mend their own shoes. An early reader offer was a purple dishcloth emblazoned with the words: "First you sink into his arms, then your arms end up in his sink". Unlike the mainstream magazines of the day, it discussed life, not "lifestyle".
In this edition of the Reunion, Sue MacGregor brings together five of the women who created Spare Rib. Among them are editors Marsha Rowe and Rosie Boycott, Angela Phillips who took the photographs, including the first carefully constructed cover shot, and Anna Raeburn who wrote the advice column. The ground-breaking magazine they produced was to outlast most other titles of the so-called underground alternative press, and change the lives of those who read and wrote for it.
Produced By Kate Taylor
Series Producer David Prest
A Whistledown Production for BBC Radio 4.