Main content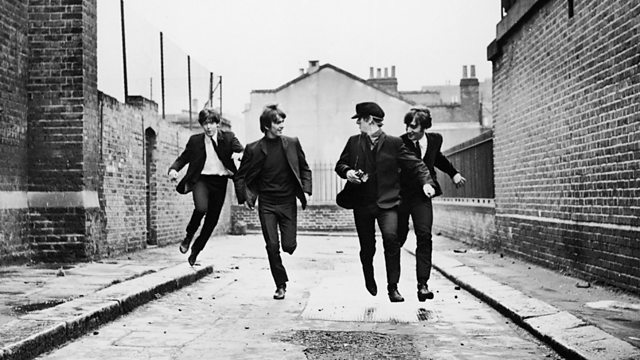 Celluloid Beatles
The Beatles' films changed the way youth culture was portrayed on celluloid. Miranda Sawyer explores the impact of the group's movies on British culture and the film industry.
The Beatles transformed the way we hear music. But their five films - most notably 'A Hard Days Night' and 'Help!' - also changed the way youth culture was portrayed in the movies. Miranda Sawyer explores The Beatles' foray into film, it's wider cultural impact and the financial rewards for the British film industry of the time.
Throughout the 1960s, film was central to The Beatles' career and, although their time together was short lived, no fewer than five of their record releases were in support of films - A Hard Day's Night, Help!, Magical Mystery Tour, Yellow Submarine and Let It Be.
Beatles' authority Mark Lewisohn and film lecturer Steve Glyn help put the group's movies into context.
We also hear from directors Dick Lester (A Hard Days Night and Help!) and Michael Lindsey Hogg (Let It Be) who had the pleasure or challenge of directing the Fab Four. Poet Roger McGough talks about his role as script editor for the cartoon animation Yellow Submarine, and editor Roy Benson explains the preparation of Magical Mystery Tour for TV broadcast on Boxing Day in1967.
Producer: John Sugar
A John Sugar production for BBC Radio 4.