Main content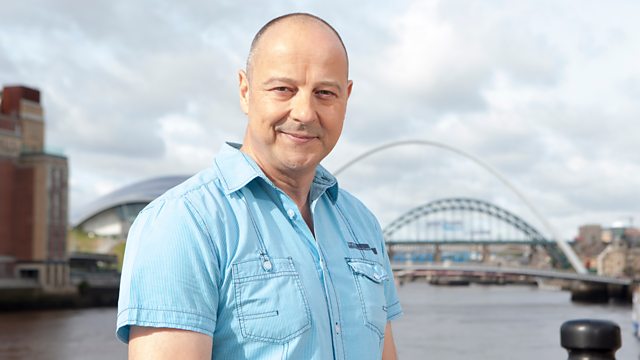 09/09/2013
How are plastics killing wildlife off the North East coast? Why are Cumbrian farmers heading for new pastures? And why footballing crowds are more interesting than footballers.
Paul Rose finds out how plastics are killing wildlife off the North East coast, Chris Jackson investigates why farmers are leaving Cumbria and heading for pastures new. And photographer Stuart Roy Clarke explains why he's more interested in the crowd than the players when it comes to charting our footballing history.
Turning the lens on football fans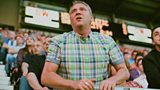 Football photographer Stuart Roy Clarke travels around the country's football grounds taking photographs of fans.
Inside Out meets up with him as he captures a snapshot of life from a fan's perspective at the country's football stadiums. 
Watch the video feature on the BBC News website. 
Plastics threat to coastline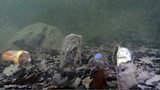 Marine expert Paul Rose has warned that the vast quantities of plastics which litter the UK's oceans are not only a real danger to sea life but could also threaten humans too.
Paul visits Newcastle, Scarborough and Bempton, near Bridlington as he reports on the problem for BBC Inside Out.
Paul is one of the UK's most experienced deep sea divers and marine experts, explains that 70% of marine litter is plastic and that the vast majority of this waste comes from the land. 
He shows that, as plastic waste breaks down in the sea, it is consumed by fish, shellfish and birds with often dire consequences. There are also fears that it could be entering the human food chain.
"I've been diving the world's oceans for over 40 years – and plastic waste is an increasing problem," says Paul.
"It's out there in the ecosystem, getting into the foodchain, harming wildlife. And as a 'top of the foodchain' predator myself, goodness knows what it might be doing to me." 
Raw plastic
For 10 years Paul was Base Commander of the Rothera Research Station in Antarctica and he was awarded Her Majesty The Queen's Polar Medal for his services. He has led hundreds of oceanic explorations and feels passionately that more could be done to address this serious environmental threat.  
"In its raw form plastic is moved around the globe [on ships] as billions of tiny pellets that will be remoulded at a later date. And when these items find their way into our oceans you can see how easy it is for a fish or bird to mistake them for a tasty snack." 
He visits the UK's biggest mainland gannet colony at Bempton near Bridlington where the birds have learnt to live with the waste, lining their nests with netting and ropes. 
Measures are being taken to address the problem and new European directives being introduced in 2016 will mean that everyone will have to work hard to clean up our waters. 
But a study in Newcastle has shown that, for some animals, this could come far too late. 
The programme visits The Dove Marine Laboratory near Newcastle which has seen the devastating effect that plastic waste is having on bird populations.
Paul performs an autopsy on a fulmar, one of the UK's prize species which is closely related to the albatross, and is dismayed to find a jagged piece of plastic in its stomach. 
Impact on seabirds
Jan Van Franeker leading the research says: "These larger items of plastic are ... horribly harming our seabirds as they lodge in their stomachs causing blockages which effectively slowly starve the birds to death."
But some people are making real efforts to improve the situation. At Scarborough, Paul gets his waterproofs on to help out a team of volunteers who regularly scour the beach.
After just an hour Paul gathers more than 9 kilos of rubbish. He also praises the Clean Tyne project, who collect around 400 tonnes of marine debris each year from the river, before it can make its way into the sea.
Paul urges us all to take the problem seriously. 
"The big question is just how far up the food chain this plastic waste will actually go. But there's one way to minimise the risk to wildlife and to ourselves and that's to do all we can to stop plastic getting into the sea in the first place.
Young farmers look for pastures new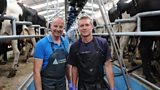 Many young Cumbrian farmers say they cannot get onto the farming ladder because of a blockage in the system.
Critics say a change to subsidy rules in 2003 is now bearing fruit. Older farmers who might have retired can stay on their land without having to do much actual farming.
Read Chris Jackson's blog post on the BBC News website.
Credits
| Role | Contributor |
| --- | --- |
| Presenter | Chris Jackson |
| Reporter | Paul Rose |
| Reporter | Stuart Clarke |
| Editor | Jacqui Hodgson |