Main content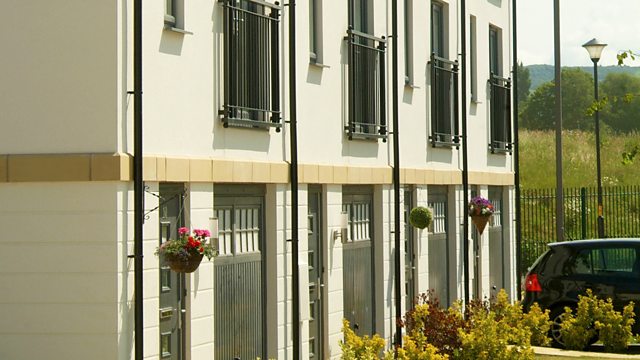 Wind Turbines, New Homes and Paperless Billing
The wind turbines that pay out more for generating less. Plus, if we need five million new homes, where should they be built? Consumer news with Winifred Robinson.
The wind turbines that pay out more the less power that's generated.
Campaign to stop companies charging more for paper bills.
What are the factors that shape what a new housing estate looks like.
As the Commonwealth Games ticket application deadline looms how are sales going and what are the hot tickets.
The government say we need to five million new homes in the next 20 years; where should we build them?
A new study into the use of E-cigarettes finds they are more effective at helping smokers cut down than nicotine patches.
Chapters
Wind Turbines

The "perverse incentive" for wind turbines to make more money by generating LESS power.

Duration: 07:28

E-cigarettes

E-cigarettes are at least as successful as nicotine patches when quitting.

Duration: 05:41

The Estate

The story behind the creation of a housing estate.

Duration: 10:33

Paperless Bills

A campaign to stop companies charging more for paper bills.

Duration: 03:23

Commonwealth Tickets

How is the Commonwealth Games ticketing policy working out?

Duration: 04:53

Where to Build?

If we really do need 5 million new homes where should they be built?

Duration: 09:57

Poppies

How easy is it to grow your own poppies?

Duration: 04:56

iPhones

A look at Apple's new budget iPhone device.

Duration: 02:49