Main content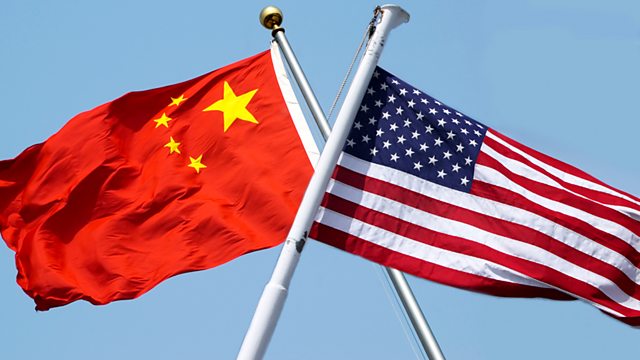 China and America: Harmony and Hostility
The BBC's North America Editor, Mark Mardell, travels to China to explore the most important geopolitical relationship in the world today, between China and America.
This summer President Obama hosted the new Chinese Premier, Xi Jinping at an informal summit in Palm Springs. It was a clear sign of the importance placed on the relationship between the world's two greatest powers. Both leaders stressed the need for their countries to cooperate - on a whole range of issues. And yet both sides are also competing against each other, economically, politically and, increasingly, in the military sphere.
The US's "pivot to Asia," in which it is re-focusing (or "re-balancing, as Washington puts it) its military power towards the Pacific, has caused concern in China. Similarly, increased Chinese military spending and a more aggressive approach in various territorial and maritime disputes with its neighbours has worried Washington. There are other disagreements between the two major powers too - over economic policy, for example, or cyber spying. On North Korea, though, which has long been one of the most critical flashpoints in the world, both Beijing and Washington now seem to be largely in agreement.
So is the relationship between the world's two most powerful countries going to be one of competition or cooperation?
Mark Mardell, the BBC's North America Editor, travels to China and to the border with North Korea to see how the intertwining relationship between the American eagle and the Chinese dragon is likely to develop. How it does will define the world we and our children live in.
Last on
Carrie Gracie presents a series exploring ten great lives from Chinese history.

Radio 4's Analysis explores the conflicting ideologies competing for power in modern China
Broadcasts