Main content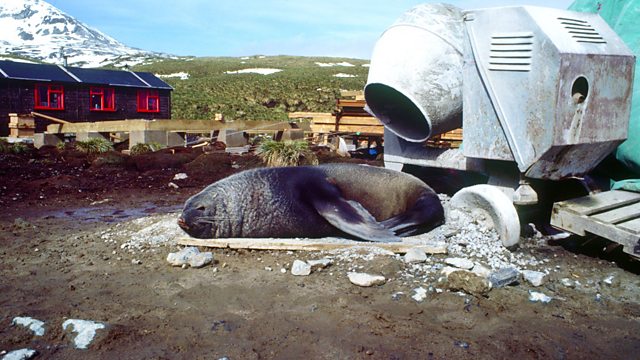 Rat Eradication - Is It Worth It?
Brown Rats have caused havoc and destruction on many breeding bird populations, is it possible to remove them and if it is, is it worth it?
Monty Don presents Shared Planet, the series that looks at the crunch point between Human population and the natural world. In this week's programme we have a field report from South Georgia where Tony Martin, Professor in Zoology at Dundee University and working with the South Georgia Heritage Trust, has embarked on a programme to remove 100% of rats on South Georgia. Human activity over the decades and centuries have inadvertently introduced Brown Rats to islands and mainlands and the rats have driven local extinctions of birds and caused havoc on many seabird populations, eating the chicks in the nest. Is the wildlife benefit worth the effort it takes to return such areas to a situation before Brown Rats were introduced?
Correction
In one of Monty Don's questions he refers to the South Georgia rat eradication project budget being £35 million.  The figure is £3.5 million.
Emma Marris
Emma Marris is an environmental writer and reporter.  In 2011, she published her first book, Rambunctious Garden: Saving Nature in a Post-Wild World. The book highlights alternative conservation strategies that do not focus on holding or returning land to a historical baseline. From managed relocation of species threatened by climate change to the embrace of so-called novel ecosystems, she champions a blurring of the lines between nature and people, and a conscious and responsible care of our humanized planet. She grew up in Seattle, Washington, and lives with her family in Klamath Falls, Oregon.<?xml:namespace prefix = o ns = "urn:schemas-microsoft-com:office:office" />
Professor Mick Clout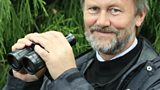 Mick Clout is a vertebrate ecologist, with particular interests in the ecology and behaviour of birds and mammals, and the applications of research to conservation. He is Professor of Conservation Ecology at the University of Auckland, New Zealand, where he was Director of the Centre for Biodiversity and Biosecurity from 2005-2013. He established the Invasive Species Specilaist Group of SSC/IUCN and chaired this large international group of experts from 1993-2008. He continues to chair the Kakapo Recovery Group and is a member of the NZ Conservation Authority.<?xml:namespace prefix = o ns = "urn:schemas-microsoft-com:office:office" />
Mick is an author of several publications on the ecology and behaviour of invasive mammals and their impacts, with a particular focus on their eradication from islands.
Professor Anthony Martin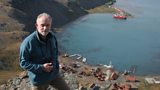 Tony Martin is Professor of Animal Conservation at the University of Dundee, which he joined from the British Antarctic Survey in 2010. Tony is currently on secondment to the South Georgia Heritage Trust, as Director of the charity's £7.5m South Georgia Habitat Restoration Project. This multi-year operation aims to rid the island of all its introduced rodents and thereby restore South Georgia to its original status as home to the greatest concentration of seabirds in the world. A marine mammal and seabird biologist for many years, Tony took a sabbatical from research to accept this once-in-a-lifetime opportunity to lead a conservation project of real global significance.