Main content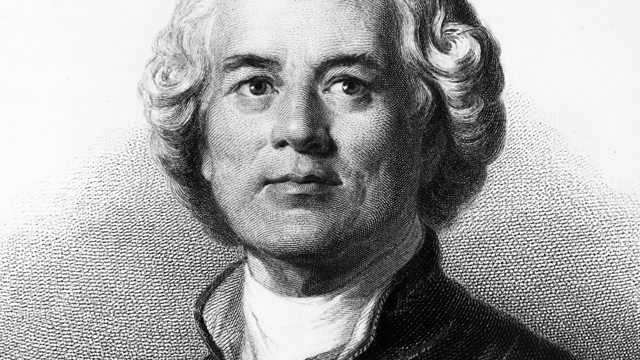 Donald Macleod focuses on three works by Gluck: Philemon and Baucis, Paride ed Elena and Iphigenia in Aulide.
Donald Macleod describes himself as "a huge fan" of the music of this week's Composer of the Week, Christoph Willibald Gluck, probably best known today as the composer of Orfeo's lament, 'Che faro senza Euridice?', recorded by generations of singers. Gluck also has the reputation of being the man who 'reformed' opera in the second half of the 18th century, rescuing it from the ludicrous excesses of the high-flown Italian opera seria style that had become a vehicle for overpaid warblers to show off their vocal agility. "I sought to retract music", said Gluck, "to its true function of helping poetry to be expressive and to represent the situations of the plot, without interrupting the action or cooling its impetus with useless and unwanted ornaments." All this week, Donald Macleod explores the life and work of this extraordinary composer, the sheer quality of whose music is often overshadowed by his reputation as an innovator.
In today's programme, a courtly entertainment; a close shave; and success in Paris.
The courtly entertainment is Gluck's Philemon and Baucis, part of a suite of operatic one-acters commissioned to spice up the marriage celebrations of Ferdinand, Duke of Parma, a grandson of Louis XV, to Maria Amalia, Archduchess of Austria and daughter of the Empress Maria Theresa in July 1769. The close shave relates to an opera Gluck wrote the following year; Paride ed Elena tells the story of the adulterous love between the Trojan prince, Paris, and Helen, wife of King Menelaus of Sparta. In his anxiety to secure a venue for the production, Gluck gambled most of his savings on an ill-starred joint venture with a conman who went by the name of Count Afflisio. Gluck was duly fleeced, and learnt a costly if not catastrophic lesson. Success in Paris came four years later with Iphigenia in Aulis, his first opera to be conceived from the get-go for a French text. This time there was no difficulty in securing a venue, as Gluck had an influential backer: Marie Antoinette.