Main content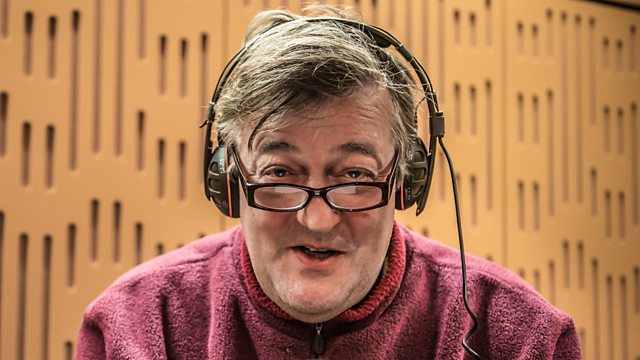 Have you been 'trolled' or 'bangalored' recently? Stephen Fry looks at our ever-expanding lexicon and the transformation of our dictionary.
Have you been 'trolled' on the Internet lately? Or perhaps 'bangalored' at work? Just a couple of the hundreds of new words absorbed by the English language every year. Like the ever expanding universe, our lexicon is getting bigger and bigger - truly words without end.
Since the publication of the Oxford English Dictionary in 1928, its number of words has more than doubled. It's doubtful there will be another printed edition. Online since the year 2000, it receives two million page views a month. Stephen Fry, a self-confessed dictionary addict, looks at how dictionaries have changed since Dr Johnson's day.
Stephen's guest is Michael Rundell, Editor in Chief of Macmillan Dictionaries - not an example of the 'cardiganed old duffer' lexicographer of yore but one who has the latest computer software at his fingertips. Card indexes have given way to corpora of billions of words, assessing the latest and most accurate word usage, and 'crowdsourcing' has democratised the compilation of twenty-first century dictionaries.
Stephen and Michael discuss the sources from which new words spring, including social media and global English. Actress and writer Nina Wadia provides a sketch using examples of today's Indian English, which in the future might join bungalow and pyjamas, their nineteenth century compatriots, in the O.E.D. Averil Coxhead from New Zealand contributes her research - how many words do we know and, perhaps more importantly, how many can we use? And for fellow Radio 4 wordaholics, Stephen offers a special vocabulary test
Producer: Merilyn Harris
A Testbed production for BBC Radio 4.
Last on
Broadcasts