Main content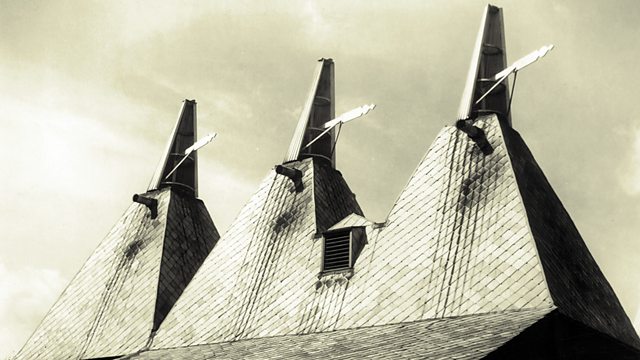 Somerset Maugham - For Services Rendered
4 Extra Debut. 1932. Progressive English family the Ardsleys are trying to live their lives under the long shadow of the First World War. Stars Sian Thomas. From September 2013.
Somerset Maugham's classic play, with Sian Thomas and David Calder.
Written in 1932 For Services Rendered is Somerset Maugham's incisive state-of-the-nation play - written fifteen years on from the end of WW1.
Set in late summer 1932 in Kent, the Ardsley family seem to be managing their lives very well but in reality each of them is fighting for survival. The Ardsley children are facing unpromising futures: Ethel is married to a former officer who is not quite the man she hoped he'd be; Eva is unmarried and approaching 40, martyring herself to the cause of their brother Sydney; Sydney has been blinded in the war; and Lois, at 27, is single and without a hope of marrying in the English backwater the family live in.
The family must go through a seismic shift in order to survive. The younger generation can no longer live their lives in the blueprint of the older generation, they must find a new way of living. England is changing, falling apart, and must begin again.
The first performance was on 1 November 1932 in the West End (with Ralph Richardson playing Leonard Ardsley). The anti-war message was not popular with audiences, and the play only ran for 78 performances.
The play is particularly extraordinary viewed in retrospect as the lessons of WW1 are written so clearly across the lives of the characters who, less than a decade later, would find themselves at war again.
For Services Rendered was written by Somerset Maugham. It is adapted and directed for radio by Lu Kemp.
Credits
| Role | Contributor |
| --- | --- |
| Leonard Ardsley | David Calder |
| Charlotte Ardsley | Sian Thomas |
| Sydney Ardsley | Tom Espiner |
| Eva Ardsley | Cath Whitefield |
| Lois Ardsley | Louise Brealey |
| Ethel Bartlett | Mariah Gale |
| Howard Bartlett | Michael Shaeffer |
| Collie Stratton | Justin Salinger |
| Wilfred Cedar | Ron Cook |
| Gwen Cedar | Hettie Baynes Russell |
| Dr Charles Prentice | John Rowe |
| Gertrude | Philippa Stanton |
| Writer | W Somerset Maugham |
| Adaptor | Lu Kemp |
| Director | Lu Kemp |