Main content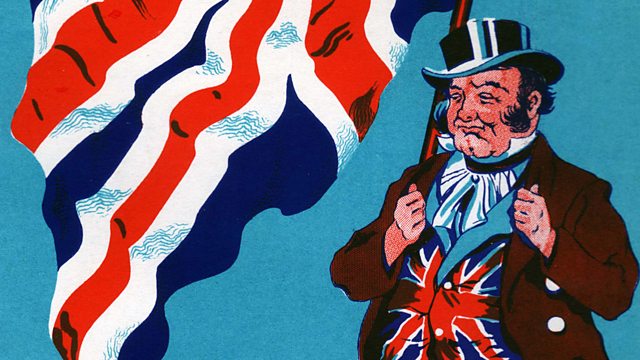 04/09/2013
Anne McElvoy traces how, in the 1840s, the threat of Free Trade galvanised a placid aristocrat into action - in an unlikely alliance with the dandy novelist Benjamin Disraeli.
Anne McElvoy tells the stories of big challenges that have spurred leading British conservative thinkers into action, from the French Revolution to the Permissive Society.
Episode 3: In the 1840s, industry, commerce and voting reform gave new power to the cities and the middle classes. But then the feudal aristocracy found an unlikely new champion.
Benjamin Disraeli was a dandy Jewish London novelist, who dressed in peacock waistcoats.
But along with a clutch of youthful aristocrats, he formed a group called Young England.
They tried to revive the romantic idea of rural landowners looking after the poor, and to translate this to the new era.
Disraeli toured the cities of the industrial north, and drew on the suffering he saw in novels that venerated the old ways.
This was not a huge success. But Disraeli found his great cause in the battle over Free Trade.
When Prime Minister Robert Peel decided to abolish the tariffs that protected British farmers from foreign corn imports, Disraeli spied betrayal.
And so did Lord George Bentinck, a true rural aristocrat and a man who was really just interested in horse-racing - until the threat of Free Trade spurred him into action.
Together, 'the Jockey and the Jew', as they were dubbed, led the charge against Peel, arguing that Free Trade would destroy a whole social system.
But they lost - and it was Peel's championing of Free Trade which proved the more effective conservative move.
Instead of Disraeli and Bentinck's diehard defence of the old ways, Peel's more open approach welcomed the new urban middle classes into politics, showing that you didn't have to be a landed gentleman to support the Church and the Constitution.
With: Professor Jon Lawrence, Professor Richard Aldous, Dr Tristram Hunt MP
Producer: Phil Tinline.
Last on

Broadcast