Main content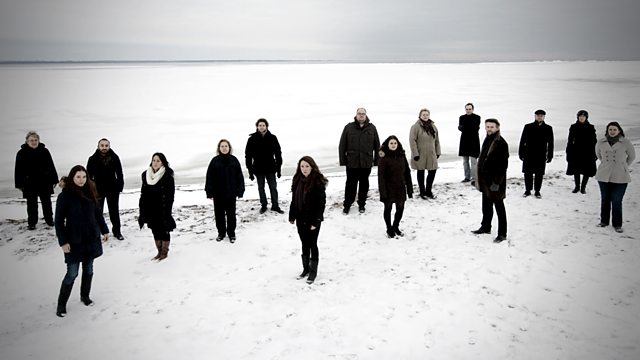 PSM 5: Camerata Nordica
A Prom in which Terje Tonnesen directs the Camerata Nordica. Britten: Simple Symphony. Tippett: Little Music for strings. Britten: Elegy; Lachrymae. Walton: Sonata for strings.
Another chance to hear string music by Britten, Tippett and Walton performed by the Camerata Nordica and Terje Tønnesen at the BBC Proms. Presented by Clemency Burton-Hill from Cadogan Hall.
Presented by Louise Fryer
2pm
Britten: Simple Symphony
Tippett: Little Music for strings
c.2.30pm
Britten: Elegy for strings (world premiere)
Britten: Lachrymae
Walton: Sonata for strings
Catherine Bullock (viola)
Terje Tønnesen (violin/director)
Camerata Nordica
The Proms focus on Britten and contemporaries continues with the world premiere of his Elegy for strings. Written six years before the Simple Symphony, this early miniature is contrasted with works by Britten's contemporaries Tippett and Walton. Violinist Terje Tønnesen directs the Swedish ensemble Camerata Nordica in their Proms debut. They are joined by viola player Catherine Bullock who is the soloist in Britten's Lachrymae.