Main content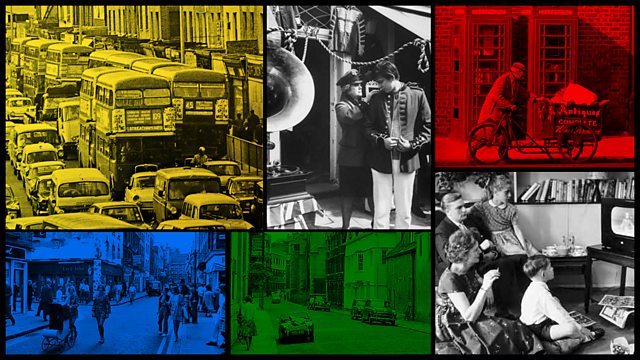 Beyond the Kitchen Sink
Paul Allen uses the archive to explore the social changes in the economy, education, fashion and art, which brought about the British New Wave.
To complement Radio 4's British New Wave drama season Paul Allen, presents a first-hand account of it, using the archive to illuminate the social changes which allowed it to flourish.
For ten years after the Second World War the battered British public had been soothed, culturally, by urbanity and charm. In the mid-fifties it was as if a huge wave - the New Wave - had crashed over a quiet beach; frightening and exhilarating.
Paul Allen witnessed this. He was a theatre-struck schoolboy when he read Kenneth Tynan's remark that he "couldn't love anyone who didn't want to see 'Look Back in Anger'". He relished the language and northern working class voices in the novels of Alan Sillitoe such as 'Saturday Night' and 'Sunday Morning' and felt the rage of David Storey's play 'This Sporting Life'. Then came the challenging sexuality of Nell Dunn's 'Up the Junction'.
Paul Allen, was a young reporter in the North of England, then a regional critic and a national broadcaster, presenting 'Kaleidoscope', Radio 4's daily arts show, for 20 years. He interviewed and got to know the leading figures of the New Wave - John Osborne ('Look Back in Anger'), Stan Barstow ('A Kind of Loving'), Barry Hines ('Kes'), Margaret Forster ('Georgy Girl') and Alan Sillitoe.
Using the BBC's and his own archives Paul explores the artistic and social upheavals of the British New Wave. He reveals how it was not a single movement, but a series of progressions in literature and theatre, and in popular forms beyond these, and went way beyond 'kitchen sink' dramas.
Producer: Julian May.
Last on

Broadcast