Main content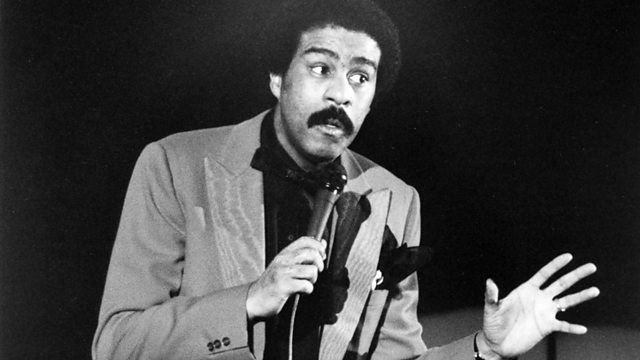 Richard Pryor: Omit the Logic
A Storyville documentary about Richard Pryor, chronicling his life from his troubled youth to his meteoric rise as one of the most respected comedians of the 20th century
Portrait of legendary comedian Richard Pryor which chronicles his life from his troubled youth to his meteoric rise as one of the most respected - and controversial - comic actors of the 20th century. Often misunderstood during the height of his celebrity, the film lays bare the demons with which he struggled, reminding us just how daring and dangerous artistic freedom can be.
Featuring appearances from comedy royalty including Mel Brooks and Robin Williams, it also offers unprecedented access to members of his family and inner circle and features rarely seen footage of the artist at work.
Music Played
Timings (where shown) are from the start of the programme in hours and minutes
00:50

Miles Davis

Blue In Green
Richard Pryor: Omit the Logic director Marina Zenovich Q&A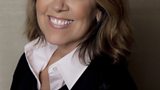 Marina Zenovich, director of Richard Pryor: Omit the Logic, answers the Storyville Q&A    

What comes first, story or character?
Sometimes it is character; sometimes story. If a really interesting character has a good story you are set. And usually behind every story there is a great character.
Which documentary has most inspired you?
Alan Berliner's films about his family.
What made you first want to explore Richard Pryor in this film?
After my Bernard Tapie film I never thought I'd find someone as interesting as Tapie to make a film about. I went through a mourning period about it thinking "This is it". Then I read an article about Roman Polanski and somehow I managed to find someone as interesting, if not more. Then after Roman I never thought I could find someone as interesting as him! Then I started looking into Richard Pryor's life. His commitment to the truth – no matter what – really resonated with me. I loved trying to unlock him and try to understand him through his friends, family and his comedy.
How long did it take to get the film off the ground?
Not that long. BBC came on board first with Roy Ackerman of Fresh One Productions and in the US, Showtime was starting a division where they were profiling fascinating people. They heard about the film and contacted me.
What were you most surprised to learn about Pryor in the course of production?
I did not know the details of his youth. Discovering what he had been through was shocking.
Favourite Richard Pryor joke/ riff?
There are so many – it's hard to pick. But I would have to say the heart attack.
'Roman Polanski: Wanted and Desired'; 'Who Is Bernard Tapie?'... You are drawn to controversial male figures – what interests you most in controversy?
Controversy is never boring. But you must understand I never set out saying "I am going to make a film about a controversial character." I just let my instincts take me somewhere and if I respond to something it is usually compelling and controversial to me and hopefully to the audience.
Favourite website/blog?
The Guardian newspaper. 
Person you'd most like to interview (living or dead)?
Francois Mitterrand.
Best piece of filmmaking advice you've ever been given?
Never turn down an interview. I was almost done with my film "Independent's Day" when Sundance Channel bought it. They wanted me to do three more interviews. I was so done with my film that I couldn't find the energy. My editor at the time, Stephen Garrett, pushed me and got me excited about doing them. Two of the interviews changed the film. It was a big lesson.
Piece of filmmaking equipment you can't live without?
A tripod.
If money was no object, what is your dream documentary subject?
Total access and total honesty from Princess Caroline. I filmed her once for a short piece on Robert Wilson and she was mesmerising.
Favourite film of all time?
Most difficult interview?
I used to say Sydney Pollack (for Independent's Day) because he was so tough but gave me a great interview. I recently did an interview with someone older. They were not interested in talking about what I was there to talk about. Trying to steer people back to the subject at hand is quite hard.
Best recent read?
George Packer's "The Unwinding: An Inner History of the New America".
Favourite location?
Paris. 
Credits
| Role | Contributor |
| --- | --- |
| Director | Marina Zenovich |
| Series Editor | Nick Fraser |