Main content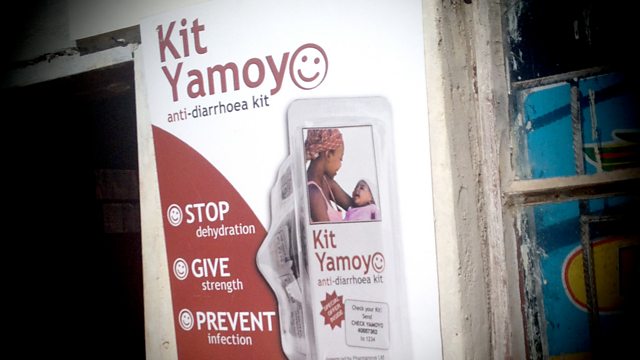 Kit of Life
How come soft drinks can often be found in some of the most remote places in the world, but vital medicines are in short supply? Peter Day reports on a life-saving project.
Simon Berry wondered why crates of soft drinks can be found in some of the most remote places in the world, but simple medicines to treat childhood diseases have for decades failed to reach the people who need them. The social enterprise he set up, ColaLife, designed an ingenious package that can slot in between soda bottles, piggybacking on Coca-Cola's supply chain and potentially getting anywhere Coca-Cola does.
Called 'Kit Yamoyo' - roughly translated as 'kit of life' in a number of African languages - it includes oral rehydration salts and zinc to treat diarrhoea, plus a bar of soap. The outer shell also functions as a measure and drinking cup for the medicine. The idea caught the attention of the design world and won Cola Life a top prize in the London Design Awards show earlier this year.
But Simon Berry was already realising that a clever design was not enough, and that the real lesson from Coca-Cola was devising a 'value chain' - and making sure everyone involved in the distribution gets paid.
In this programme (in London and Zambia), he explains to Peter Day how he applied the profit-driven ideas of multinational companies to tackle a disease that kills more African children than HIV, malaria and measles combined.
Contributors to this programme
Simon Berry
Founder,  ColaLife
Pete Collard
Curator,  Design Museum
Alfred Siachoobe
Shopkeeper
Albert Saka
Keepers Zambia Foundation
Mothers, children and volunteers in Kanchele, Zambia