Main content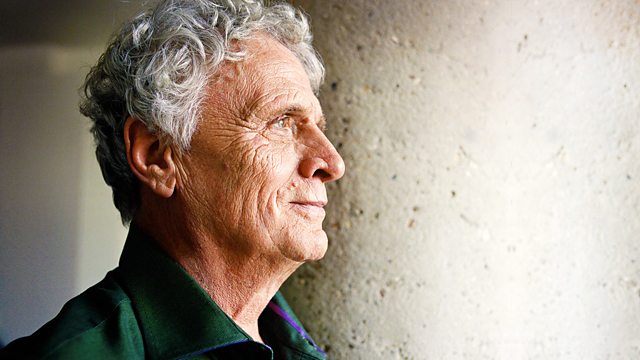 Walter Benjamin - a special programme on his work and influence
Walter Benjamin - Laurie Taylor presents a special programme on the work and influence of this pioneering German intellectual and theorist.
What is the value of forgotten histories, of possibilities not realised? What can a quite amble down a backstreet tell us about the nature of modernity? How has technology affected the nature and purpose of art? In the mid-twentieth century Walter Benjamin explored all these questions and brought Marxist thinking to high culture, exploring people's relationship to objects and art. His influence is probably felt now more than ever. Laurie Taylor presents a special programme on the work of this pioneering German intellectual and theorist. He's joined by the philosopher Jonathan Ree and the professor of political aesthetics, Esther Leslie. Revised repeat
Producer: Charlie Taylor
Last on
Jonathan Rée
Historian and philosopher
Find out more about Jonathan Rée
I See a Voice
Publisher: Flamingo
ISBN-10: 0006550584
ISBN-13: 978-0006550587
Esther Leslie
Professor in Political Aesthetics at Birkbeck, University of London
Find out more about Esther Leslie
Walter Benjamin
Publisher: Reaktion Books
ISBN-10: 1861893434
ISBN-13: 978-1861893437
Walter Benjamin: Overpowering Conformism
Publisher: Pluto Press
ISBN-10: 0745315682
ISBN-13: 978-0745315683

Ethnography Award
Thinking Allowed in association with the British Sociological Association announces a new annual award for a study that has made a significant contribution to ethnography: the in-depth analysis of the everyday life of a culture or sub-culture.
Are you involved in social science research and completing or will have completed an ethnography this year? The Award is open to any UK resident currently employed as a teacher or researcher or studying as a postgraduate in a UK institution of higher education.
An entry should be a completed ethnography, a qualitative research project which provides a detailed description of the practices of a group or culture. Any sole authored book or peer reviewed research article published during the calendar year of the award will be eligible.
The judges for the Award are Professor Dick Hobbs, Professor Henrietta Moore, Dr Louise Westmarland, Professor Bev Skeggs. The Chair is Professor Laurie Taylor. (Please do not contact any judges directly).
Broadcasts