Main content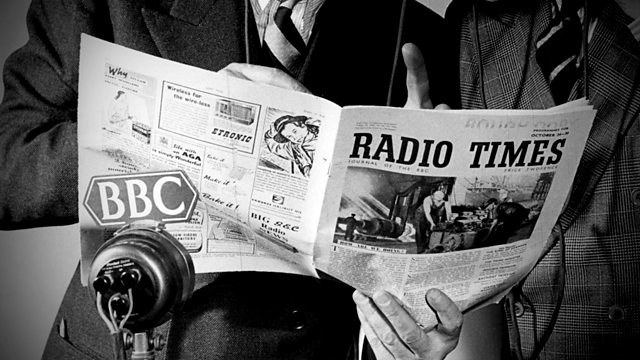 The Music of Radio Times
As Radio Times approaches its 90th birthday, writer Simon Elmes discovers that the glories of classical music have been a constant ingredient since its very first edition.
The first edition of Radio Times magazine hit the bookstands in September 1923. Nine decades later, radio historian Simon Elmes discovers that music, and particularly classical music has always been a staple ingredient of its success formula.
From weekly programme notes by eminent music scholars on the major concert of the radio week, to anguished discussion of "highbrow" and "lowbrow" compositions, the early years of one of Britain's most successful and enduring publications were awash with music theory, argument and appreciation. "Is Bartok mad?" launched a fierce debate on new music, while a lengthy disquisition on the Church Cantatas of Bach heralded a huge series of weekly broadcasts comprising the complete canon of the choirmaster of Leipzig.
Picture features celebrated the glamorous sopranos, contraltos and 'lady violinists' of the week, and the harpist Sidonie Goossens, still performing at the Proms in the last decades of the 20th century, was already a regular photographic favourite in its third. Meanwhile, in 1924, the celebrated diva Dame Clara Butt even went so far as to share with Radio Times readers her great musical dream: "I would like my singing to do something to bring to pass the glorious day 'when war shall be no more'. Is it only a dream?".
Sadly, as events 15 years later were to prove, it was.