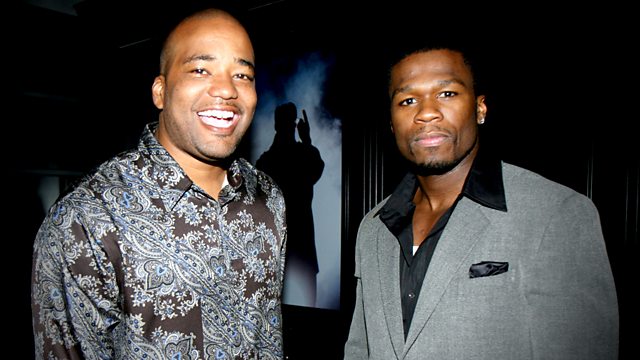 Chris Lighty: Hip Hop's Money Man
Chris Lighty was one of the most powerful men in Hip Hop.
His Violator label and management business landed 50 Cent over £65 million in just one deal alone and he turned rappers like Busta Rhymes, LL Cool J, Missy Elliott, Foxy Brown, Fat Joe and Warren G into multi-million dollar brands. He drove the careers of P Diddy, Nas, Q Tip, Mariah Carey, Public Enemy, Big Daddy Kane and Black Sheep. He became the man that made Hip Hop very, very rich.
The Story of Chris Lighty is much like the story of Hip Hop.
Both broke out from poverty in the South Bronx by utilizing street-smarts and a drive for something better. Both would use, and be used, for product endorsements, before both Lighty and Hip Hop would take control, create their own brands and find themselves competing with the biggest players in global business.
Today it seems normal for Jay Z to own an NBA basketball team, the Roc-a-Wear clothing brand and the 40/40 nightclub. Nobody blinks at Kanye owning a chain of burger joints, or Dr Dre endorsing Beats. But when Chris Lighty started managing some of music's biggest names, many brands didn't want to even be associated with Hip Hop, let alone owned by rappers.
In August 2012 Chris Lighty's life came to an end when was found dead aged just 44. Untimely and an apparent suicide, his passing left friends, family and fans with more questions than answers.
This programme tells how Chris Lighty catapulted Hip Hop into the mainstream as 50 Cent became a shareholder in Vitamin Water, LL Cool J endorsed Gap, Busta rhymed about Courvoisier, A Tribe Called Quest drank Sprite, while Missy Elliott ate Doritos and wore both Reebok and Adidas.
Chris Lighty changed Hip Hop, the music industry and business; and was one of the most influential men to ever be a part of rap.
Last on