Main content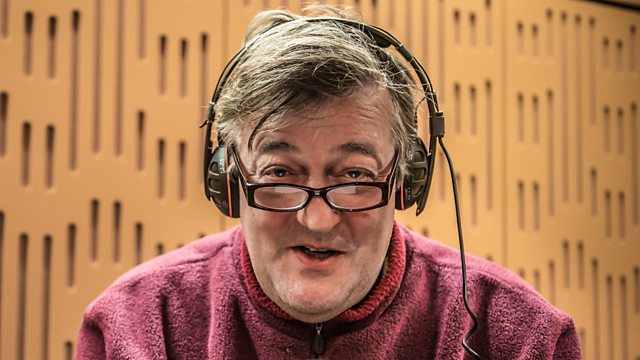 It was once a noble oratorical art - now rhetoric is considered the misleading language of politicians and dictators. Stephen Fry tries to restore its original meaning.
It's a 2500 year old system of public speaking, a system of spoken language designed to persuade. It was the bedrock of democracy, widely admired and studied until fairly recently. Now though, "rhetoric" is usually considered the language of wily politicians and overblown dictators - it's not to be trusted, it's misleading, it's a posh word for spin.
In this programme, the first of a new series of Fry's English Delight, Stephen Fry outlines the history of rhetoric, and argues that we should try and restore its original noble meaning.
He's helped by Professor Jennifer Richards and Sam Leith, both rhetoric fans, who use rhetoric to dismember three speeches: a backslapping post-Olympic one by Boris Johnson; a chillingly explicit one by Colonel Tim Collins to his battalion at the beginning of the 2003 Iraq war, and a moving one by US Congresswoman Gabrielle Giffords. She was the victim of an attempted assassination, yet two years later she overcame her injuries to deliver an impassioned speech to the US Senate. It was simple and to the point, yet our experts conclude she was still using rhetorical devices.
Stephen Fry and Sam Leith concede there's an element of "geekery" in rhetoric. They enjoy a bout of "figure spotting" - revelling in terms like "antanaclasis" and "dialysis".
What emerges is that patterns of public speech (the power of three, for example) may have been set down in ancient times - but they still work. Speechwriting trainer Alan Barker and members of the Cambridge Union Debating Society demonstrate how standards of oratory and debate are key to our civilisation.
Producer: Nick Baker
A Testbed production for BBC Radio 4.
Last on
More episodes
Previous
You are at the first episode
Broadcasts