Main content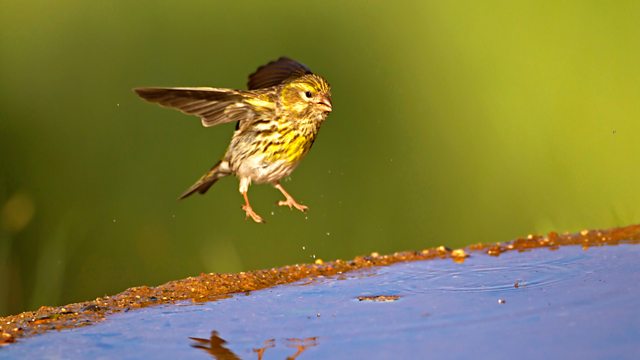 Serin
Brett Westwood presents the serin.
Tweet of the Day is a series of fascinating stories about our British birds inspired by their calls and songs.
Brett Westwood presents the serin. Serins breed just across the English Channel but they are small finches that continue to tantalize ornithologists here in the UK. Hopes were raised that this Continental finch would settle here to breed, especially if our climate became warmer. However, something about our islands doesn't suit them. They do like large parks and gardens, so keep an ear out for the song of this visitor....a cross between a goldfinch and a goldcrest, and you may be rewarded.
Serin (Serinus serinus)
Image courtesy of Rodger Tidman (rspb-images.com)
Podcast
Discover birds through their songs and calls. 265 programmes of 90 seconds, over a year