Main content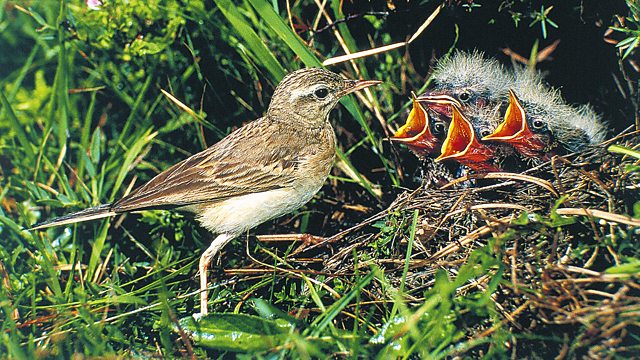 Tawny Pipit
Brett Westwood presents the story and sound of the tawny pipit.
Tweet of the Day is a series of fascinating stories about our British birds inspired by their calls and songs.
Brett Westwood presents the tawny pipit. Tawny pipits have never bred in the UK in real life but they have in fiction. Released in 1944 the film, 'The Tawny Pipit', featured a pair found in an English village. Their rarity causes the village to rally round to protect the birds when the field in which they are nesting is marked out for ploughing. The film leaves the audience with the message that nothing can change traditional village life.
Tawny Pipit (Anthus campestris)
Image courtesy of Mike Read (rspb-images.com)
Podcast
Discover birds through their songs and calls. 265 programmes of 90 seconds, over a year