Main content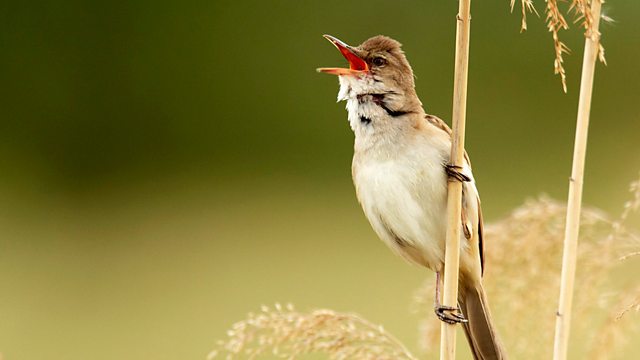 Great Reed Warbler
Brett Westwood presents the story and sound of the great reed warbler.
Tweet of the Day is a series of fascinating stories about our British birds inspired by their calls and songs.
Brett Westwood presents the great reed warbler. As you'd expect from their name, Great Reed Warblers are a much larger version of the Common Reed Warbler and breed in Continental Europe where their very loud song echoes around reed-beds, it can be heard up to half a kilometre away. We can hear one or more singing Great Reed Warblers in the UK each spring.
Great Reed Warbler (Acrocephalus arundinaceus)
Image courtesy of Mark Sisson (rspb-images.com)
Podcast
Discover birds through their songs and calls. 265 programmes of 90 seconds, over a year