Main content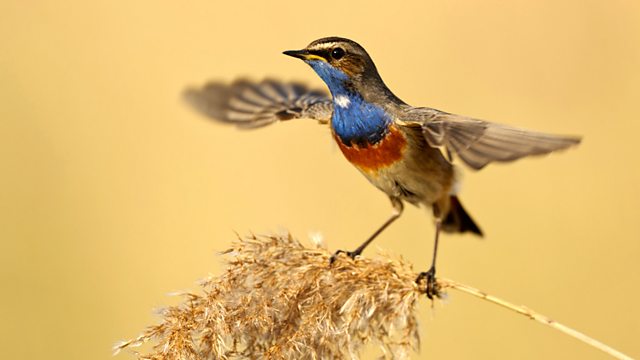 Bluethroat
Brett Westwood presents the story and sound of the bluethroat.
Tweet of the Day is a series of fascinating stories about our British birds inspired by their calls and songs.
Brett Westwood presents the bluethroat. This is a fine songbird and a sprightly robin-sized bird with a dazzling sapphire bib. Your best chance of seeing one is in autumn when they pass through the north or east coast on migration.
Bluethroat (Luscinia svecica)
Image courtesy of Edwin Kats (rspb-images.com)
Podcast
Discover birds through their songs and calls. 265 programmes of 90 seconds, over a year