Main content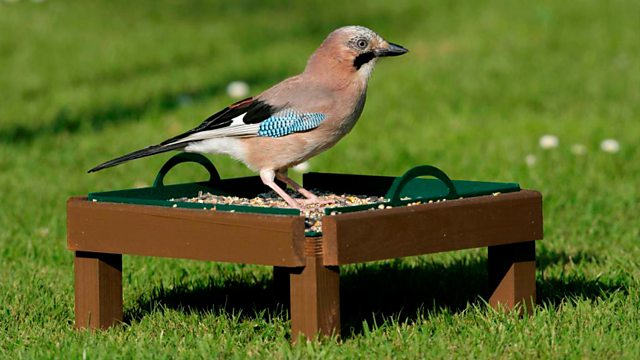 Jay
Brett Westwood presents the story and sound of the jay.
Tweet of the Day is a series of fascinating stories about our British birds inspired by their calls and songs.
Brett Westwood presents the jay. This bird is a colourful member of the crow family. In September and October you'll often see jays flying around woodland with their bills and throats crammed with acorns. Many of these they bury as winter stores but not all are retrieved by Jays and many germinate and grow into young oaks, making the jay a tree-planter on a national scale.
Jay (Garrulus glandarius)
Image courtesy of rspb-images.com
Podcast
Discover birds through their songs and calls. 265 programmes of 90 seconds, over a year