Main content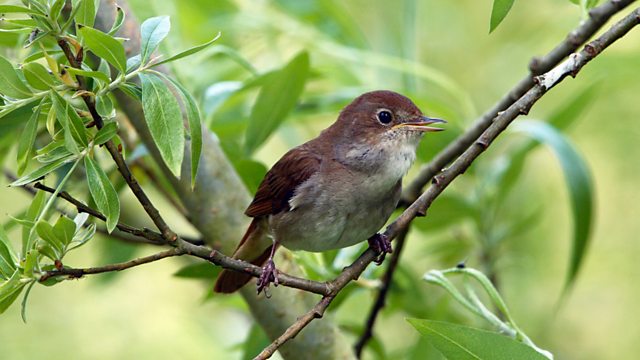 Thrush Nightingale
Brett Westwood presents the story and sound of the thrush nightingale.
Tweet of the Day is a series of fascinating stories about our British birds inspired by their calls and songs.
Brett Westwood presents the thrush nightingale. Even though there's no sign of the whistling crescendos that are a hallmark of its close relative, the Nightingale, the song of the thrush nightingale is an accomplished performance. They are summer visitors to Europe and prefer dense damp thickets from which they often sing.
Thrush nightingale (Luscinia luscinia)
Image courtesy of Getty Images.
Podcast
Discover birds through their songs and calls. 265 programmes of 90 seconds, over a year