Main content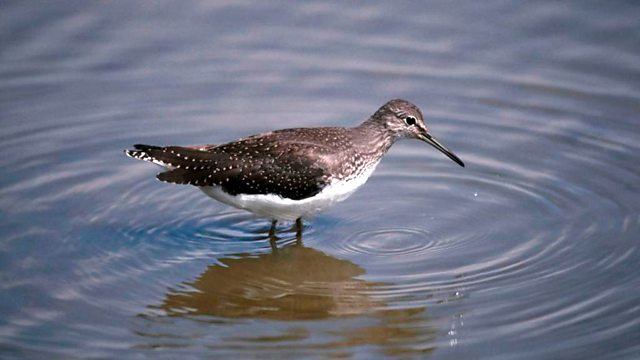 Green Sandpiper
Brett Westwood presents the story and sound of the green sandpiper.
Tweet of the Day is a series of fascinating stories about our British birds inspired by their calls and songs.
Brett Westwood presents the Green Sandpiper; a bird with a wonderful yodelling call and the heart-stopping suddenness with which it leaps up from its feeding place and dashes off. The birds that visit the UK are often from Scandinavia, where they nest high up in a fir-tree. When the chicks hatch they tumble unharmed from the nest and are escorted to safe feeding places by their parents.
Podcast
Discover birds through their songs and calls. 265 programmes of 90 seconds, over a year