Main content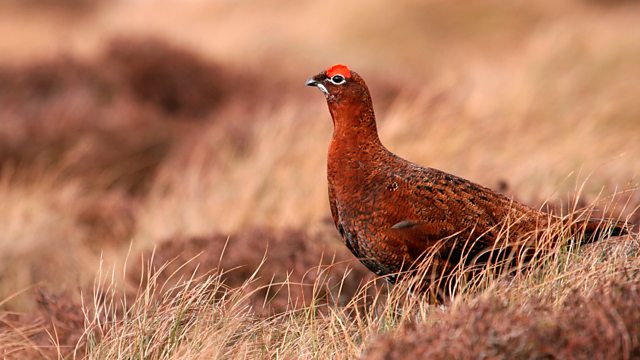 Red Grouse
Brett Westwood presents the red grouse.
Tweet of the Day is a series of fascinating stories about our British birds inspired by their calls and songs.
Brett Westwood presents the Red Grouse. These birds like to eat the shoots of young heather and nest in the shelter of older clumps. For many years Red Grouse were thought to be the only species of bird found in the British Isles and nowhere else, but scientists now believe the Red Grouse is a relative, a subspecies of the Willow Grouse, which is a widespread bird of northern Europe.
Podcast
Discover birds through their songs and calls. 265 programmes of 90 seconds, over a year