Main content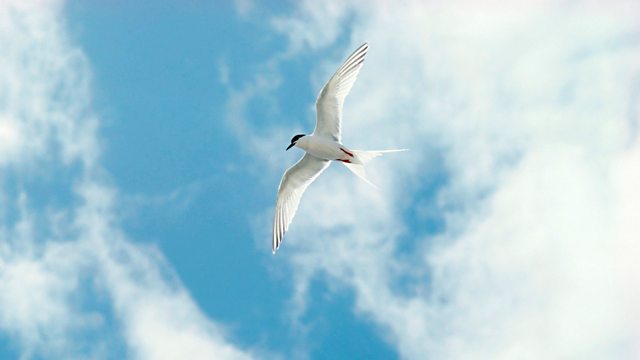 Roseate Tern
Brett Westwood presents the story and sound of the roseate tern.
Tweet of the Day is a series of fascinating stories about our British birds inspired by their calls and songs.
Brett Westwood presents the Roseate Tern. One of the rarest of the UK's breeding seabirds, the Roseate Tern is exquisitely graceful. Roseate means flushed with pink and seen close this bird does have a faint pinkish wash on its chest in summer, but from a distance, it's the brilliant-white freshly-laundered look of its back and wings that distinguishes a Roseate Tern from its greyer relatives, the Common and Arctic Terns.
Featured in...
These birds are red listed by the RSPB, meaning they are of highest conservation concern.
Podcast
Discover birds through their songs and calls. 265 programmes of 90 seconds, over a year