Main content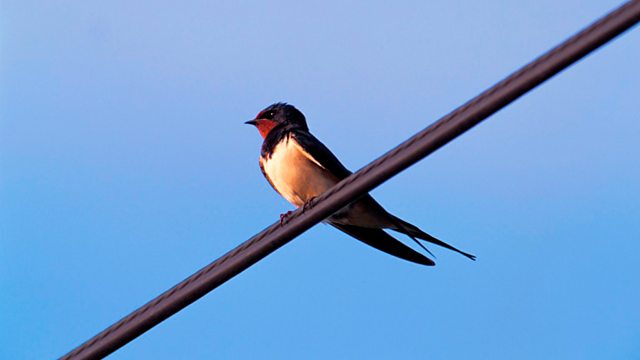 Swallow
Brett Westwood presents the story and sound of the swallow.
Tweet of the Day is a series of fascinating stories about our British birds inspired by their calls and songs.
Brett Westwood presents the swallow. You can see Swallows at this time of year gathering on telegraph wires, strung out like musical notes on a stave, before their long journey south to Africa. The female swallow often rears two broods of young each year but in sunny weather when there are plenty of flying insects, she may manage three broods.
Last on

Broadcasts

Podcast
Discover birds through their songs and calls. 265 programmes of 90 seconds, over a year